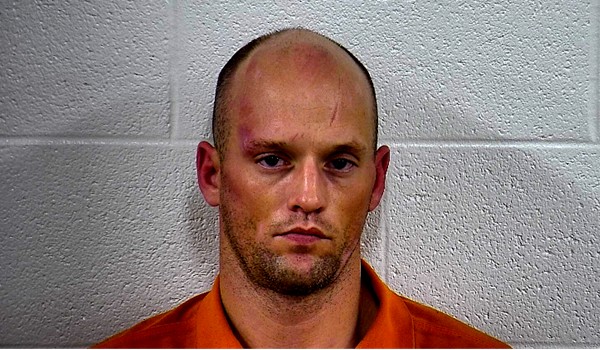 LONDON, KY - Laurel County Sheriff John Root is reporting that: Laurel Sheriff's Deputy Tommy Houston along with Deputy Justin Taylor and K-9 Deputy Gary Mehler arrested two individuals early Sunday morning March 22, 2020 at approximately 1:44 AM.
The arrest occurred on Broad Street in London after deputies conducted a traffic stop on a white colored Chevrolet Malibu that had been observed running a red light.
During the traffic stop deputies noted observing open alcoholic beverage containers in the vehicle and detected a strong odor of alcoholic beverages emitting from the driver and passenger.
An investigation was conducted and the two occupants were both determined to be under the influence. As the investigation continued the driver was transported to a local hospital for the continuing investigation.
The driver gave a false name to deputies.
While at the hospital the driver became disruptive and began yelling and cursing deputies and the driver attempted to urinate in the floor.
The driver was escorted back to the police cruiser where he continued to curse and threatened deputies and upon arrival at the detention facility, the driver continued to threaten deputies there.
The two arrested individuals were identified as:
The driver, Mason L. Meade age 33 of Bardstown, KY charged with:
Operating a motor vehicle under the influence – third offense
Disregarding a traffic control device – traffic light
Possession of open alcoholic beverage container in motor vehicle prohibited
Reckless driving; excessive windshield tint
Failure to signal
Operating on a suspended or revoked operator's license
Failure to wear seatbelts
Giving officer false identifying information
Disorderly conduct – first-degree
Terroristic threatening – first-degree
Menacing
Resisting arrest
Interfering with communications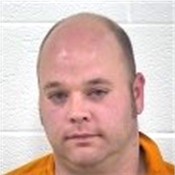 The passenger, Dustin Tyler Meade age 33 of Bardstown, KY charged with:
Alcohol intoxication in a public place
These two individuals were lodged in the Laurel County Correctional Center.
Photos of accused attached are courtesy of the Laurel County Correctional Center.