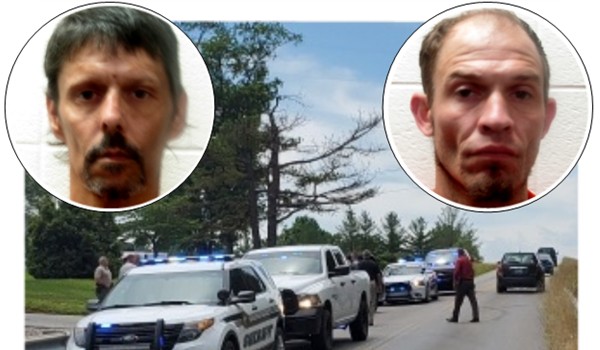 LONDON, KY - Laurel County Sheriff John Root is reporting that: Laurel Sheriff's Deputy Brad Mink along with Detective Bryon Lawson arrested two individuals on Wednesday afternoon June 24, 2020 at approximately 1:15 PM.
The arrests occurred on Philpot Road, approximately 3 miles South of London while deputies were attempting to locate a suspect on a criminal indictment warrant and information developed on his whereabouts.
As deputies and detectives proceeded to that location to a residence, Sheriff's investigators learned the male suspect had apparently gotten into a white Mercury car as a passenger.
Deputies and detectives located the vehicle traveling along Philpot Road and conducted a traffic stop determining that the driver of the vehicle was under the influence and that the passenger was the suspect deputies were attempting to locate.
The two arrested individuals were identified as:
Kraig T. Musick age 49 of London charged with:
Operating a motor vehicle under the influence – first offense
Failure to wear seatbelts
Failure of owner to maintain required insurance – first offense
No registration plates
In addition, the driver was also wanted on two outstanding bench warrants of arrest charging:
Failure to appear in court in Laurel District Court
Marlowe Baker age 35 of London charged on a Laurel Circuit Court indictment warrant of arrest charging:
Theft by unlawful taking $500 or more but under $10,000
These individuals were lodged in the Laurel County Correctional Center.
Photos of accused attached are courtesy of the Laurel County Correctional
Center.
Assisting on the arrest was: Sheriff John Root, Maj. Chuck Johnson, Lieut. Chris Edwards, Detective James Sizemore, Detective Kevin Berry, Deputy Brad Mink, Bailiff Paige Vanhook, and Bailiff Dylan Messer.