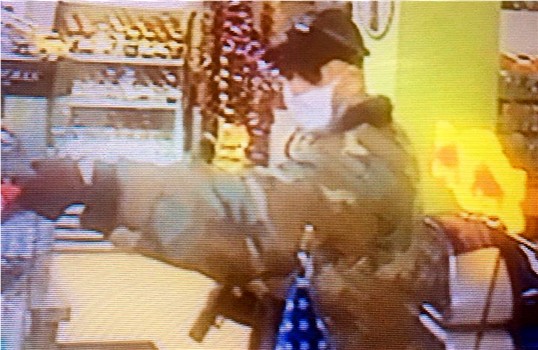 MANCHESTER, KY (July 15, 2020) - Alvin's store on US 421 in Clay County, Kentucky has been robbed at gun point by a masked bandit. The store recently gained national attention when an individual snapped a picture of a sign on their door which read "No Face Masks Allowed in Store, Lower Your Mask or Go Somewhere Else! Stop Listening to Beshear, He's a Dumbass" and publicly posted it to a social media account.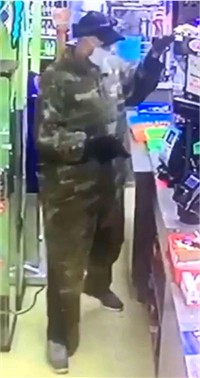 The Clay County Sheriff's Office is reporting that: Clay County Sheriff Patrick Robinson would like to ask the public for help in possibly identifying a subject that was involved in an armed robbery on July 15, 2020 at approximately 2:20 AM at a local business on South Highway 421.
What appears to be a male subject entering the store and brandishing a firearm and demanded money from one of the worker's. The suspect then took off on foot toward South Highway 421.
The suspect is identified as a Caucasian male wearing:
Camouflage overalls

Black gloves

Black hat
If you know who the suspect is please contact the Clay County Sheriff Office at (606) 598-3471 or after business hours Manchester City Police (606) 598-8411.

Suspect is considered armed and dangerous.

Clay County Sheriff Det. Jeff Kelsey is in charge of the investigation.