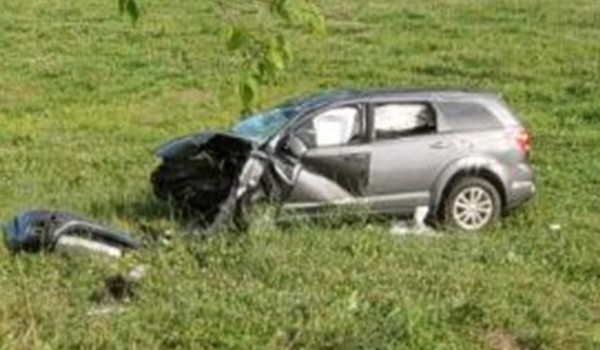 LONDON, KY- Laurel Sheriff's Deputy Daniel Reed along with Sgt. Greg Poynter and Lieut. Chris Edwards are investigating a single vehicle single traffic fatality which occurred on Hopper Creek Road approximately 10 miles southeast of London on Friday afternoon July 17, 2020 at approximately 4:51 PM.
Investigators report that apparently a gray colored Dodge Journey was traveling east bound on Hopper Creek Road when the vehicle ran off the road striking a nearby tree causing severe damage to the vehicle. Then the vehicle traveled into a pasture and came to rest with the driver trapped in the vehicle.
The driver received fatal injuries from the collision and was pronounced deceased at the scene by the Laurel County Coroner's Office.
The driver was identified as Jason Jordan age 33 of Manchester.
Assisting at the scene of the crash was: London Laurel Rescue Squad, Campground Volunteer Fire Department, Ambulance Inc. of Laurel County.
Photo of crash site provided by investigating deputies.