"Sheriff's Most Wanted"

LONDON KY (January 7, 2021) - Laurel County Sheriff John Root is reporting that the London Laurel Crime Stoppers is providing a $500 cash reward for information leading to the arrest and conviction of an East Bernstadt man wanted for "Complicity To Commit Murder".
Freddy Wayne Scalf Jr. age 28 of Starr Hill Road East Burnstadt, KY who may look like any of the above pictures is the third suspect identified by the Laurel County Sheriff's office regarding the murder of Jeremy Caldwell age 32 of Manchester, KY who was gunned down off Hwy. 490 at Hwy. 1376 across from a business parking lot approximately 5 miles North of London on Sunday afternoon December 20, 2020 at approximately 2:00 PM.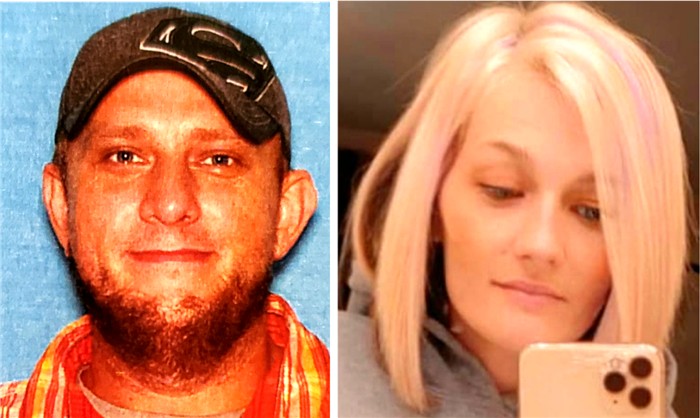 Two suspects that allegedly fled the scene in a silver Pontiac G6 after the fatal shooting have been arrested thus far.
They are identified as:
Robert Brandon Gray age 39 of City Dam Road, Keavy, KY charged with:
Ashley B. Lewis age 30 of Four Oaks Road, East Bernstadt, KY charged with:
Complicity to commit Murder
Investigation by: Detective Robert Reid, Lieutenant Chris Edwards and Detective Taylor McDaniel
To report a tip call 606-864-6600 or 606-878-7000
Facebook: Laurel County Sheriff's Office
Email: This email address is being protected from spambots. You need JavaScript enabled to view it.
Information will be strictly confidential.