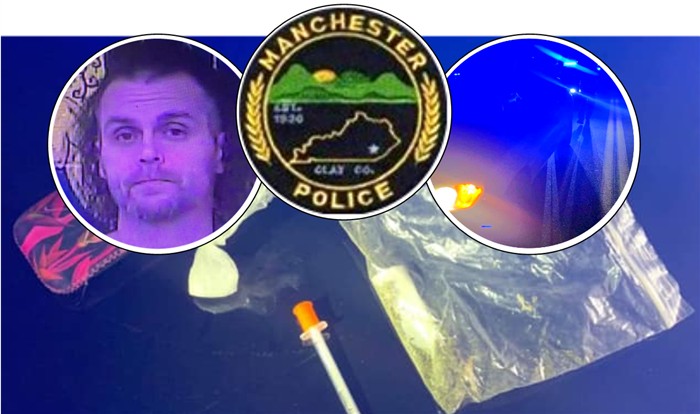 MANCHESTER, KY - The Manchester Police Department is reporting that: Early Thursday morning at approximately 12:30 AM, K9 Officer Ryan Jackson conducted a traffic stop on a vehicle for attempting to enter the exit ramp of Hal Rogers Parkway. K9 Officer Jackson came into contact with Steven Delong, 42 of Foxborugh Court Rd.
Delong stated to Officer Jackson that his license was not valid and he did not have paperwork with the vehicle.
While speaking with the driver, Sgt. Jeff Couch noticed several white baggies and a needle hanging out of a pouch in the back floor board of the vehicle in plain sight.
Upon searching the pouch officers located:
Marijuana in a plastic baggie
A white powdered substance believed to be Methamphetamine
Steven Delong was charged with:
Operating on a suspended / revoked operators license
License to be in possession
Poss cont sub 1st degree -1st offense
Drug paraphernalia buy/possess
Poss of Marijuana
Improperly turning/turning lane.
Assisting at the scene was Officer Wes Wolfe and Lt. Taye Napier.