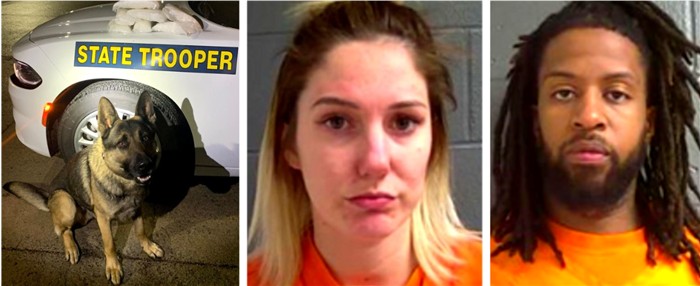 FULTON, MO - The Callaway County Sheriff's Office is reporting that: On Tuesday morning January 26, 2021 at 1:40 AM CCSO K9 Krieger was called out to assist the Missouri State Highway Patrol with an investigation along Interstate 70 east of Kingdom City.
Subsequently, 10 lbs. of Methamphetamine with a street value of $453,000 was located as a result of his hard work! We're pretty proud of CCSO K9 Krieger this morning!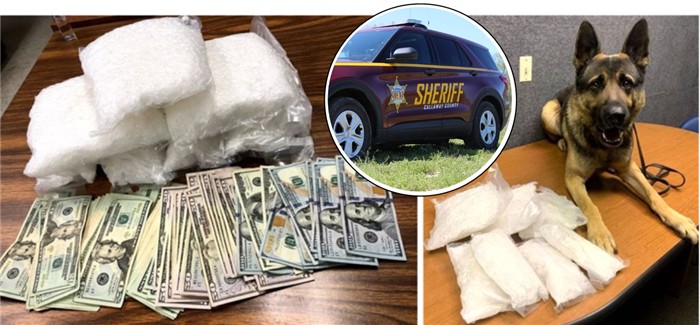 Simply put, CCSO K9 Kriger and CCSO K9 Iro are rockin' it out all across the county and we sure appreciate the valuable resource they continue to provide not only our deputies, but other law enforcement agencies working in the county. Protecting our community is about #teamwork.
Excellent work Missouri State Highway Patrol as well!
Two individuals were arrested and identified as: Amber J. Collins age 27 of Lexington, KY and Jonathan H. Mackey age 31 of Lexington, KY.
Amber J. Collins was charged with:
TRAFFICKING DRUGS - 2ND DEGREE (10 LBS. - METHAMPHETAMINE)
Jonathan H. Mackey was charged with:
TRAFFICKING DRUGS -2ND DEGREE (10 LBS -METHAMPHETAMINE)
Both individuals were lodged in the Callaway County Jail
Referenced MSHP arrest report web links for Tuesday morning's incident: AMBER COLLINS - JONATHAN MACKEY
Read More at: LEX 18 LEXINGTON