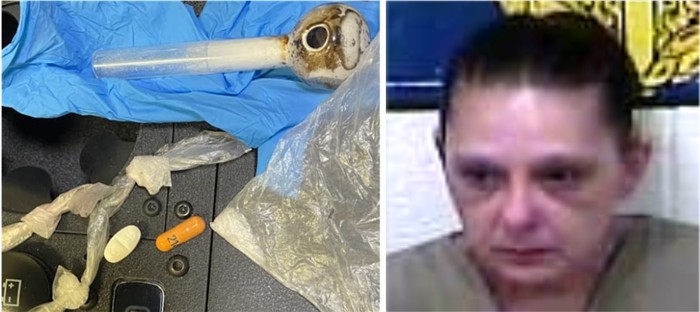 MANCHESTER, KY - Clay County Sheriff Patrick Robinson is reporting that on February 1, 2021 at approximately 2:00 AM Clay County Sheriff Deputy Coty Arnold arrested Patricia Taylor, 45 of Highway 638.
The arrest occurred on Highway 638 when Deputy Arnold was dispatched to a complaint of an intoxicated female at a residence.
Upon arrival, Deputy Arnold made contact with the above mentioned subject who was noted to be manifestly under the influence of intoxicants.
During the investigation, Deputy Arnold located 4 baggies of suspected Methamphetamine and drug paraphernalia.
Patricia Taylor was charged with:
• Public Intoxication of a Controlled Substance (Excludes Alcohol)
• Criminal Trespassing 2nd Degree
• Possession of a Controlled Substance 1st Degree (Methamphetamine)
• Drug Paraphernalia Buy/Possess
The photo attached is courtesy of the Clay County Detention Center.
Assisting at the scene was Manchester City Police Officer Jeremy Garrison.