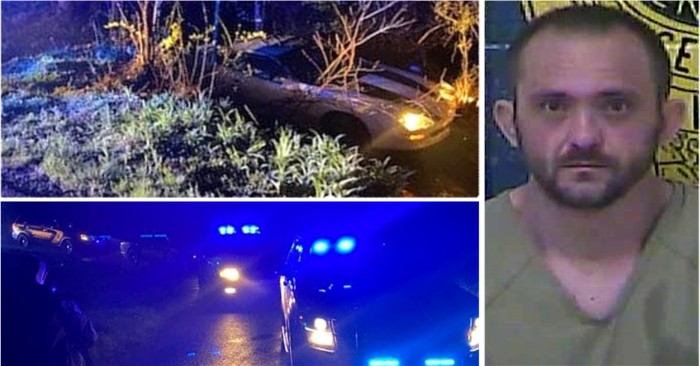 MANCHESTER, KY - Clay County Sheriff Patrick Robinson is reporting that on April 9, 2021 at approximately 1:20 AM Clay County K9 Deputy Wes Brumley along with Deputy Kelly Johnson and Deputy Kendric Smith arrested Michael Johnson, 33 of Willow Road.
The arrest occurred on Roots Branch Road when Deputy Brumley attempted to conduct a traffic stop on the vehicle the above mentioned subject was operating on Curry Branch Road.
When Deputy Brumley activated his emergency lights the above mentioned subject accelerated the vehicle with intent to evade Deputies.
The above mentioned subject attempted to pull down in Roots Branch Road where he lost control of the vehicle and drove through someone's property and regained control of his motor vehicle and then continued up Roots Branch Road.
After a short distance later the vehicle crashed out and became immobile and the subject was placed under arrest without further incident.
Michael Johnson was charged with:
• Speeding 20 MPH Over Limit
• One Headlight
• Rear License Not Illuminated
• Careless Driving
• Receiving Stolen Property
• Driving on DUI Suspended License -2nd Offense
• Wanton Endangerment -1st Degree
• TBUT or Disp Auto
• Parole Violation (For Felony Offense)
• Criminal Mischief 2nd Degree
• Fleeing or Evading Police 1st Degree (Motor Vehicle)
This individual was lodged in the Clay County Detention Center.
The photos attached are provided by the Clay County Detention Center and Deputy Brumley.
Assisting at the scene was Manchester City Police Officer Jeff Couch, Officer Ryan Jackson and Officer Wes Wolfe.