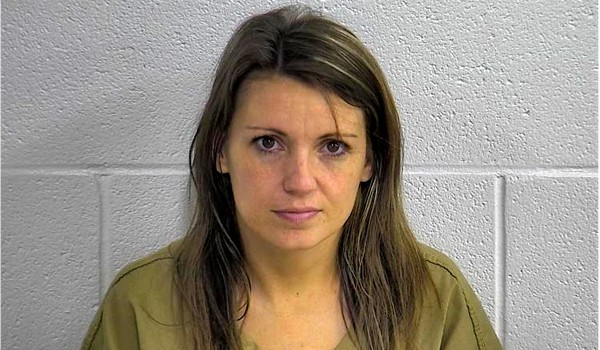 Karenda Vaughn (Laurel County Correctional Center)
LONDON, KY - A Corbin, Ky., woman has been indicted for a scheme to commit COVID relief fraud and identity theft.
A federal grand jury in London returned an indictment charging 35-year-old Karenda Vaughn with fraudulently obtaining funds from Paycheck Protection Program (PPP) loans and Economic Injury Disaster Loans (EIDL), which are guaranteed by the Small Business Administration (SBA) under the Coronavirus Aid, Relief, and Economic Security (CARES) Act.
The indictment alleges that, beginning on April 30, 2020 and through March 23, 2021, Vaughn created a fake business entity, Vaughn Outdoor, and submitted numerous fraudulent applications for EIDL proceeds, making numerous false statements about the business. The indictment also alleges that Vaughn used a stolen identity and personal identifying information to create another fake business entity, Josh's Nature Cure, and then sought and obtained fraudulent EIDL proceeds.
Carlton S. Shier, IV, Acting United States Attorney for the Eastern District of Kentucky, and Kelly K. Moening, Special Agent in Charge, Treasury Inspector General for Tax Administration, Great Lakes Field Division, jointly announced the indictment.
The investigation preceding the indictment was conducted by the Treasury Inspector General for Tax Administration. The case is being handled by Assistant U.S. Attorney Kate Smith.
On the fraud charges, Vaughn faces up to 20 years in prison and a fine of no more than $250,000. On the identity theft charge, she faces a mandatory, consecutive two-year sentence. However, any sentence following a conviction would be imposed by the Court, after its consideration of the U.S. Sentencing Guidelines and the federal sentencing statutes.
Any indictment is an accusation only. A defendant is presumed innocent and is entitled to a fair trial at which government must prove guilt beyond a reasonable doubt.
— END —