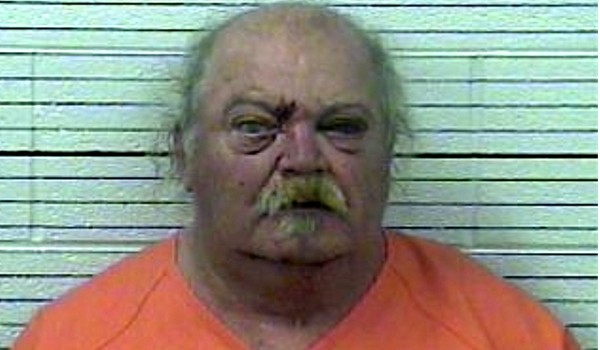 WOOLUM, KY (June 9, 2021) – Kentucky State Police, Post 10 in Harlan received a call from Knox County Sheriff's Office requesting assistance at approximately 2:00 AM. Troopers from Post 10 responded to the Spruce Pine Road in the Woolum Community of Knox County in response to a complaint of a stabbing.
Initial investigation indicates, Kenneth Johnson (63) of Woolum, drove his side by side ATV to his neighbor's house, where a verbal altercation took place on the back steps of the victim's home.
The victim was stabbed by Mr. Johnson, following the incident Mr. Johnson left the scene. The victim's wife contacted 911 for medical assistance.
The victim was airlifted to UK Medical Center for life threatening injuries.
KSP arrested Mr. Johnson, he is lodged in the Knox County Detention Center.
Kenneth Johnson is charged with:
Assault 1st degree
Tampering with physical evidence
KSP will release more information as it comes available.
Photo provided by the Kentucky State Police.
KSP Detective Jake Wilson is continuing the investigation.
Also assisting at the scene were Tpr. Sammy Faris and the Knox County Sheriff's Department.
# # #