LONDON, KY (August 31, 2021) - Laurel County Sheriff John Root is reporting an update on murder investigation: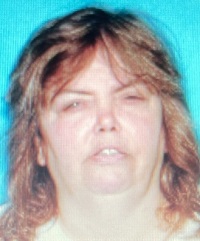 Preliminary autopsy results indicate cause of death on the female victim found off Amelia Drive on Monday was asphyxiation.
A positive identification has been made.
The victim is identified as Reanna Dodd (left) age 53 of London, a person that was reported as missing early Monday morning.
A suspect arrested by sheriff's office has been charged with murder.
Laurel Sheriff's Lieut. Chris Edwards (case officer), and Detective Robert Reed continue to investigate.
RELATED ARTICLE: Murder Arrest after Dead Female Discovered Bound on Mattress in Kentucky