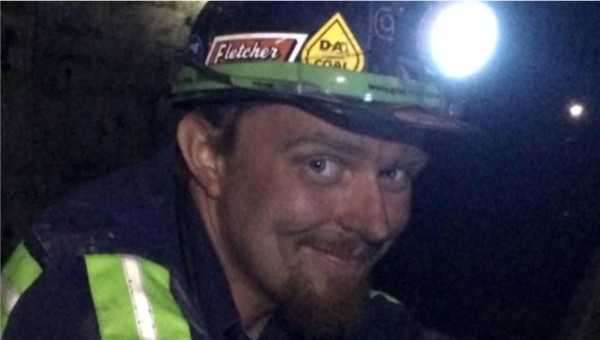 Tyler North
HAZARD, KY (March 8, 2022) – The Kentucky State Police is reporting that on June 25, 2018, KSP, Post 13, Hazard, began investigating a missing person in Leslie County. The victim who was reported missing was 27 year old Tyler North.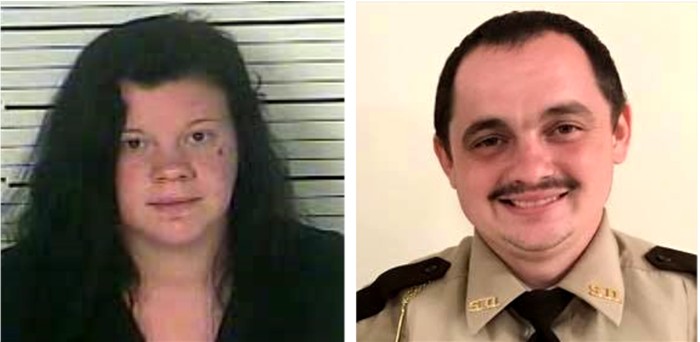 Lena North and Jeremy Lewis
During the investigation, detectives developed two main suspects, the former wife of North, Lena Michelle Collett North, and her current boyfriend, former Leslie County Deputy Sheriff Jeremy Lewis.
On September 22, 2020, Detective's Vicki Day and Clayton Stamper presented the investigation to the Leslie County Grand Jury. They returned a murder indictment on Lewis and Collett North. On October 7, 2020, Kentucky State Police, Post 13, Detective's and Troopers served the indictments, and the two were lodged in the Leslie County Detention Center.
On October 15, 2020, human remains were brought to the Leslie County Sheriff's Office discovered in the area of Glady Branch and Little Stinnett Road. The remains were transported to the Medical Examiner's Office in Frankfort for examination and I.D.
On March 2, 2022, Kentucky State Police, Post 13, Hazard, received information that Rapid DNA Analysis was utilized and the remains located were confirmed to be Tyler North. When the human remains were first located, KSP was unable to obtain a DNA profile. Without the Rapid DNA Analysis, it could have potentially taken many years before an identification could have been made.
Rapid DNA Analysis is a fully automated (hands-free) process of developing a Combined DNA Index System (CODIS) core profile from a reference sample. The process consists of automated extraction, amplification, separation, detection, and allele calling without human intervention.
Jeremy Lewis along with Lena Michelle Collett North await trial scheduled for later this year. This incident remains under investigation by Detective Clayton Stamper.
# # #
UPDATE: According to JailTracker records for the Leslie County Detention Center, Lena Michelle Collett North is still charged with MURDER and being held in the facility on a $100,000.00 CASH bond.
In addition, according to a trusted ClayCoNews source, former Leslie County Deputy Sheriff Jeremy Lewis was recently released to house arrest, no location was disclosed.
# # #
PREVIOUS From KSP
***UPDATE***
Hazard, Ky. (October 8, 2020) – On October 7, 2020, detectives with Kentucky State Police Post 13 and DESI/East served indictment warrants on two people in relation to a 2018 missing person case.
After a lengthy two year investigation into the disappearance of Tyler North, indictment warrants were returned by the Leslie County Grand Jury. On October 7, 2020, former wife of Tyler North, Lena Michelle Collet North, 27, and former Leslie County Sheriff's Deputy Jeremy Lewis, 35, both of Manchester, were arrested and charged with murder.
Jeremy Lewis and Lena Michelle Collet North were lodged at the Leslie County Jail. This case remains under investigation by Det. Vicki Day and Det. Clayton Stamper.
Original News Release below:
Hazard, Ky. (July 18, 2018) – As the search for a Leslie County man continues, investigators with Kentucky State Police Post 13 in Hazard are asking for assistance from the public in locating Tyler North. Family members reported North missing to KSP on Monday, June 25. He was last seen at around 10:15 p.m. on Sunday, June 24 near the Cawood Recreation Area off of KY 421 near the Leslie and Harlan County line. Tyler North's truck was discovered on a strip mine road off of KY 1850 on the Leslie and Clay County line on July 1. The truck was burned, but North was not located.
Tyler North is described as a white male who is approximately 5 feet 9 inches tall and weighs around 190 pounds. He has blue eyes, short brown hair, a goatee, and his right arm has full sleeve tattoos. He was last seen wearing a red t-shirt, blue and white shorts, red and black shoes and a camouflage hat.
Troopers and Detectives have followed up on several tips they have received, and encourage the reporting of any information, regardless of how minimal it may seem. Anyone with information is urged to call KSP Post 13 at 606-435-6069, or by contacting any of the KSP social media sites, public web page (KSP.org) or the KSP mobile app. Trooper Randall Coots with KSP Post 13 is leading this investigation with assistance from Det. Vicki Day.
###