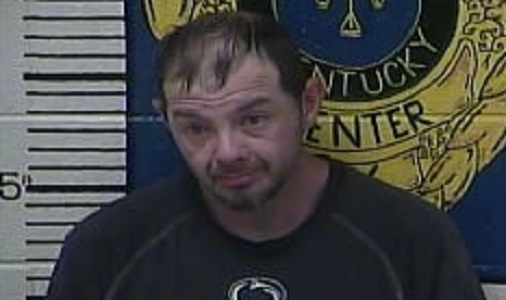 MANCHESTER, KY (March 8, 2022) - The Clay County Sheriff's Office is reporting that on Monday, March 7, 2022 at approximately 12:00 P.M. Clay County Sheriff Deputy Paul Whitehead along with Chief Deputy Clifton Jones and Sheriff Patrick Robinson arrested Christopher Smith, 40 of Cane Branch Road.
The arrest occurred on South Highway 421 when the subject was located at the closed car wash.
Once the above mentioned subject seen law enforcement personnel the subject tossed a pipe along with suspected Methamphetamine on the roof of the car wash.
Christopher Smith was charged with:
• Possession of a Controlled Substance 1st Degree (Methamphetamine)
• Criminal Littering
• Tampering with Physical Evidence
• Loitering
This individual was lodged in the Clay County Detention Center.
The photo attached is courtesy of the Clay County Detention Center.