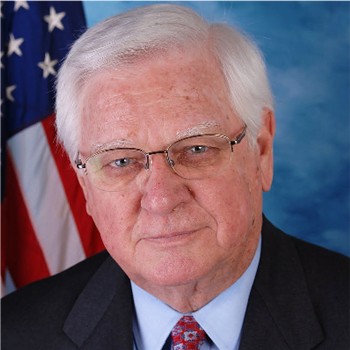 U.S. Rep. Harold "Hal" Rogers
MANCHESTER, KY -- U.S. Rep. Harold "Hal" Rogers (KY-05) successfully secured a $2.2 million federal earmark for a new Downtown Manchester Market Place. The funding will soon be awarded to the City of Manchester to construct a marketplace facility on city-owned land that provides the community and visitors with space to engage in activities centered around education, music, culture, and the arts.
"Manchester continues to be a shining example of hope in our rural Appalachian region and this new market place will revive the downtown area with community activities that will bring more folks into local businesses and restaurants," said Congressman Rogers, a senior member of the House Appropriations Committee. "I'm excited to bring good news to the people of Clay County and I am proud of the on-going work to revitalize the City of Manchester, nearly 20 years after holding the region's first drug-free rally on Main Street. Great things are happening in Clay County as a result of proactive citizens who continue to actively work to drive out a deeply rooted drug culture and turn their community around for a brighter future."
In recent months, Stay in Clay, a group of local volunteers have diligently worked to clean up the downtown area, renovating dilapidated buildings and restoring pride in local store-fronts.
"What we've done in Eastern Kentucky is an example of real investment from community partners committed to seeing our hometown thrive," said Kentucky Senate President Robert Stivers. "This unique dynamic we are creating in Manchester with our community center, farmer's market, healthcare clinic and restaurants—all while preserving our city's historical significance–is changing our narrative. I appreciate the faith Congressman Rogers has demonstrated as it will make a real difference, and many Appalachian communities might want to fashion their city centers after ours."
This is the first time Congress has accepted earmark requests since a moratorium was issued in 2010. Manchester's funding was one of ten earmarks secured by Congressman Rogers in the federal Omnibus Appropriations Act of 2022, which was signed into law on March 12, 2022.