Certified and non-certified positions available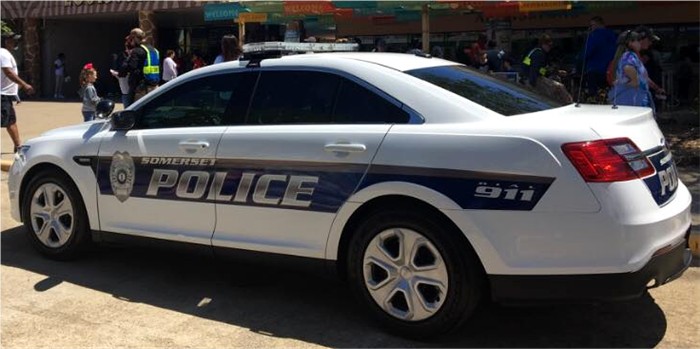 SOMERSET, KY (March 22, 2022) -- Somerset Police Department Captain Mike Correll is reporting that the Somerset Police Department is hiring for new police officers. Are you someone that: Wants to make a difference, likes a flexible work environment and is ready to experience something new on a daily basis?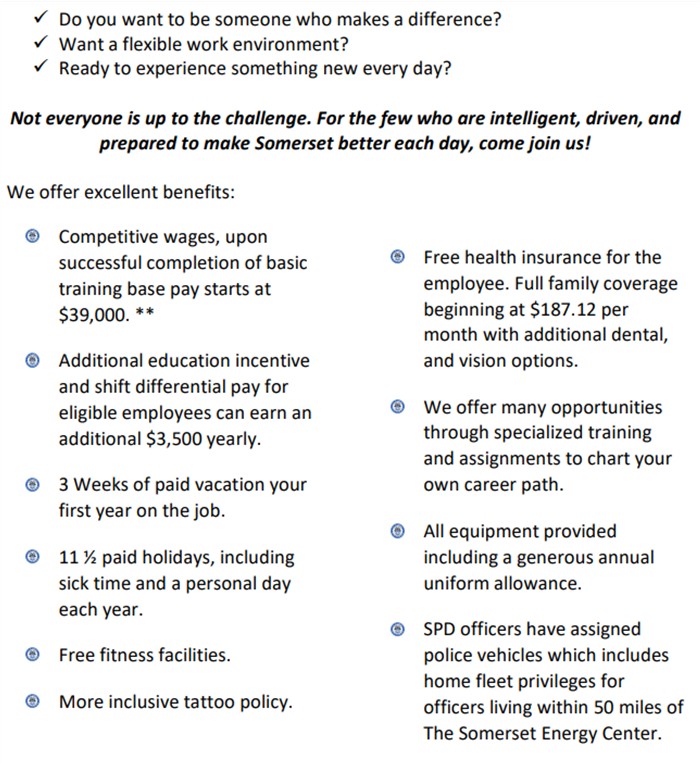 Applications can be downloaded at the following link:
https://www.cityofsomerset.com/wp-content/uploads/2021/04/Employment-Application-Feb2021.pdf
Applications must be turned in to the Somerset Police Department Administrative Offices no later than 4:00 P.M on Friday, April 15th, 2022
3 ways to send us your application:
1. Drop it off in person at our office located inside the Energy Center
2. Email to: This email address is being protected from spambots. You need JavaScript enabled to view it.
3. Fax to 606-678-9239, address fax, Attn: Training Director
Applicants can learn more about becoming a certified police officer at the following links:
https://www.cityofsomerset.com/police/
https://klecs.ky.gov/hiring-process
** Includes KLEPF incentive. Lateral transfer pay for certified officers is based upon years of experience and completed training.