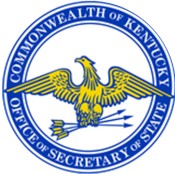 Officials Across Party Lines Call Out Election Lies
FRANKFORT, KY (March 28, 2022) – The Kentucky Sheriffs' Association and the Kentucky County Attorneys Association have joined Secretary of State Michael Adams, the Kentucky State Board of Elections and the Kentucky County Clerks Association in signing a letter aimed at debunking lies about the election system trafficked by Adrienne Southworth, Stephen Knipper and Jon Schrock.
By law, each sheriff sits on his or her county's board of elections.
"I'm grateful to Republican and Democratic local officials for coming together to defend the integrity of our election officials and poll workers," said Adams. "While voting in Kentucky has never been more accessible than it has been in the past two years, it also has never been more secure."
You can view the letter HERE.