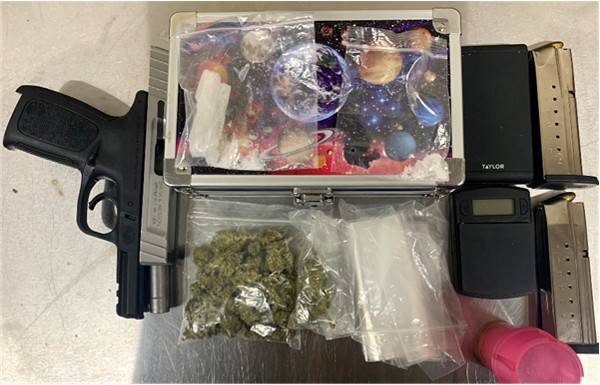 SOMERSET, KY (March 28, 2022) - Sheriff Greg Speck is reporting that on Sunday night, March 27, 2022, at 11:46 PM, Deputy Tan Hudson arrested Stacy Smith, age 38, from Cedar Grove Road in Somerset, Kentucky, following a traffic stop on WTLO Road in Pulaski County.
Deputy Hudson stopped a Dodge Journey SUV on WTLO Road for a traffic violation. Stacy Smith was a passenger in the vehicle. Stacy Smith tried to conceal her identity during the traffic stop by giving false information.
When Deputy Hudson tried to talk to the driver by herself to see who Ms. Smith was, Ms. Smith fled on foot.
Deputy Hudson was able to apprehend her after a brief struggle. Ms. Smith was then identified as Stacy Smith, who stated she had given false information and ran because she knew she had warrants on her.
Deputy Hudson continued the investigation and was able to search the vehicle. In it, he located 13 grams of Methamphetamine, 17.7 grams of Marijuana, and items usually associated with trafficking in illegal drugs.
Deputy Hudson also located 1.5 grams of Methamphetamine concealed on Ms. Smith.
Deputy Hudson searched a bag that Ms. Smith had in her possession while fleeing from him. Deputy Hudson found a Smith and Wesson Handgun and two loaded magazines in the bag.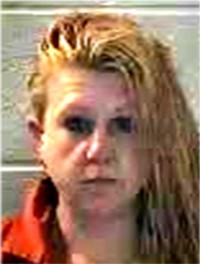 Stacy Smith (right) was charged with the following charges:
1. Fleeing or Evading Police, 2nd Degree (On Foot)
2. Giving Officer False Identifying Information
3. Resisting Arrest
4. Trafficking in a Controlled Substance, 1st Degree, 1st Offense (more than 2 grams of Methamphetamine) (Enhancement)
5. Trafficking in Marijuana (Less than 8 Ounces) 1st Offense
6. Drug Paraphernalia – Buy/Possess
Deputy Hudson served Ms. Smith with warrants for Failure to Appear on traffic-related charges out of Pulaski County and an Escape warrant out of Pulaski County, where she had escaped while in custody in Pulaski District Court.
Deputy Hudson also served another Pulaski County District Court Bench Warrant for Failure to Appear on other traffic-related charges.
Ms. Smith was lodged in the Pulaski County Detention Center, where she remains lodged as of this press release
Photo of the accused is courtesy of the Pulaski County Detention Center.
All drug evidence has been logged into the Sheriff's Office Evidence Room, where it will be sent to the crime lab for identification.
Through Deputy Hudson's investigation, he was not able to arrest the driver of the car.
This investigation continues by Deputy Tan Hudson. He was assisted at the scene by other Deputies with the Pulaski County Sheriff's Office, the Kentucky State Police, the Somerset Police Department, and the Somerset/Pulaski Emergency Medical Services.
Sheriff Greg Speck asked that if you have any information about drug activity or any crime, contact our office at 606-678-5145. You can remain anonymous. You can also leave a tip on our webpage at http://www.pulaskisheriff.com