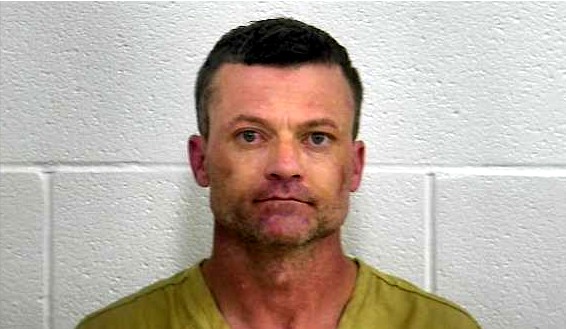 LONDON, KY (March 30, 2022) - Laurel County Sheriff John Root is reporting that: Laurel Sheriff's K-9/shift Sgt. Gary Mehler arrested Richard Travis Francione age 39 of Philpot Rd., London, KY on Tuesday afternoon March 29, 2022 approximately 2:42 PM.
The arrest occurred on Crescent View Drive approximately 1/2 mile west of London after deputies were dispatched to Pepper Hill Drive to a reported domestic dispute there.
Upon arrival at the scene Sgt. Mehler was met by a female victim who was bleeding from her forehead and stated that her male attacker had fled on foot.
Sgt. Mehler requested EMS respond to the scene. Sgt. Mehler then attempted to locate the male suspect and found him in the vicinity on Crescent View Drive.
When the suspect observed Sgt. Mehler, he began fleeing on foot pursued by Sgt. Mehler. Following a lengthy foot pursuit the suspect was apprehended.
During arrest the suspect was found in possession of drug paraphernalia.
Richard Travis Francione was charged with:
Assault 4th degree
Criminal trespass – first-degree
Fleeing or evading police – second-degree – on foot
Possession of drug paraphernalia
This individual was lodged in the Laurel County Correctional Center.
Photo of accused attached is courtesy of the Laurel County Correctional Center.
The female victim was evaluated and treated at the scene by Ambulance Inc. of Laurel County and then transported to an area hospital for treatment of injuries.
Deputies assisting at the scene included Deputy Dylan Messer, Deputy Travis Napier, and Deputy Dustin Saylor.