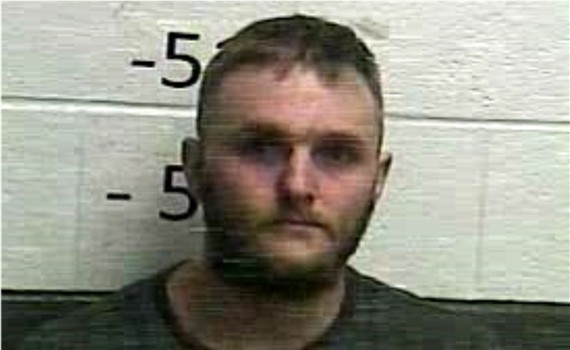 WILLIAMSBURG, KY - The Whitley County Sheriff's Department is reporting that on Friday, April 15, 2022 Sergeant Jonas Saunders was running radar in the Williamsburg community around U.S. Highway 92 West.
A speeding vehicle was stopped and Sergeant Saunders smelled a strong odor of Marijuana coming from the vehicle.
An investigation and search of the vehicle yielded:
A bag of Marijuana
A hypodermic needle
A bag of suspected Methamphetamine
An occupant of the vehicle was a 6-year-old child.
Tyler Paul of Williamsburg. KY was arrested and charged with:
POSSESSION OF A CONTROLLED SUBSTANCE
DRUG PARAPHERNALIA
POSSESSION OF MARIJUANA
ENDANGERING THE WELFARE OF A MINOR
MULTIPLE OTHER TRAFFIC CHARGES
This individual was lodged in the Whitley County Detention Center.
Photo of the accused is courtesy of the Whitley County Detention Center.
Deputy Caleb Hester assisted on scene.