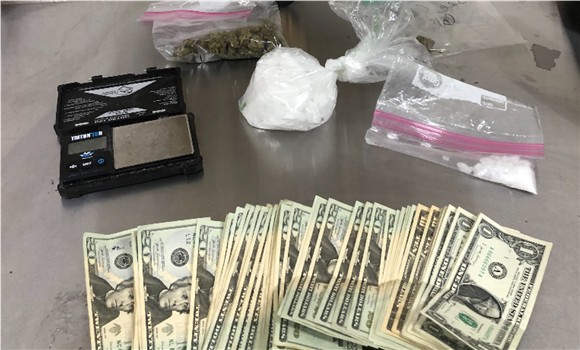 SOMERSET, KY - Pulaski County Sheriff Greg Speck is reporting that on Friday June 3, 2022, the Pulaski County Sheriff's Office along with the Lake Cumberland Area Drug Task Force, Federal Bureau of Investigation, and Somerset Police Department executed a search warrant on a Somerset residence. During the execution of the search warrant, Law Enforcement located a large quantity of Methamphetamine along with items used to package and distribute illegal narcotics.

Sheriff Speck reports the incident began when Detective Lieutenant Daryl Kegley and Agents from the Lake Cumberland Area Drug Task Force observed a vehicle known to be operated by a local drug source. Law Enforcement followed the vehicle to a parking lot and observed the individual, Theodore Mace, meet with a female, in a drug transaction. Law Enforcement observed the female place the item in her front pocket.
Det. Lt. Kegley followed the female, later identified as Flora Jean West, 43 of Somerset, KY and conducted a traffic stop of the vehicle.
Upon stopping the vehicle, a search was conducted, and Law Enforcement located approximately one (1) ounce of suspected Methamphetamine.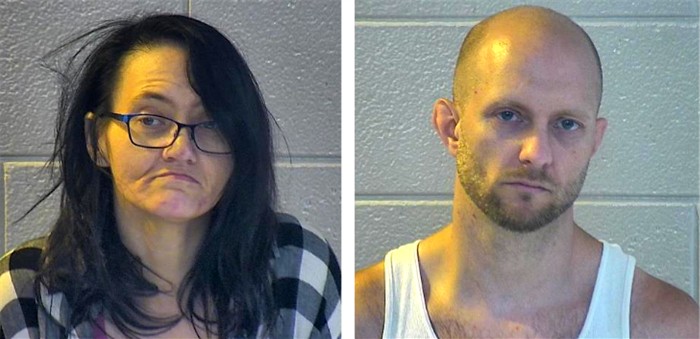 Flora Jean West and Theodore Joseph Mace (Photos credit: Pulaski County Detention Center)
Flora West was arrested on:
This individual was lodged in the Pulaski County Detention Center.
Following the traffic stop, Law Enforcement obtained a search warrant for the residence of Theodore Joseph Mace, 39 located on Kentucky Avenue. Law Enforcement attempted to make contact, eventually forcing entry into the residence.
Once inside the residence, Law Enforcement located Mace in a bedroom in the front of the residence. Mace was taken into custody without incident.
A search of the residence uncovered:
Approximately 216 grams of suspected Methamphetamine
Marijuana
Digital scales
Baggies
$827.00 cash
Theodore Mace was charged with:
Trafficking in a Controlled Substance 1st Degree 1st offense Methamphetamine
Trafficking in Marijuana
Possession of Drug Paraphernalia
West was served two Pulaski Circuit Court warrants, by Sergeant Zach Mayfield, for the following:
Probation Violation
Failure to pay court cost
This individual was lodged in the Pulaski County Detention Center.
Additional charges on West are expected and the investigation is ongoing.
Sheriff Greg Speck asked that if you have any information about drug activity or any crime, contact our office at 606-678-5145. You can remain anonymous.
If you go to the Pulaski County Sheriff's Office website at http://www.pulaskisheriff.com/tip.php, it gives you three options to submit anonymous tips.
Contact: Major Jeff Hancock
606-678-5145