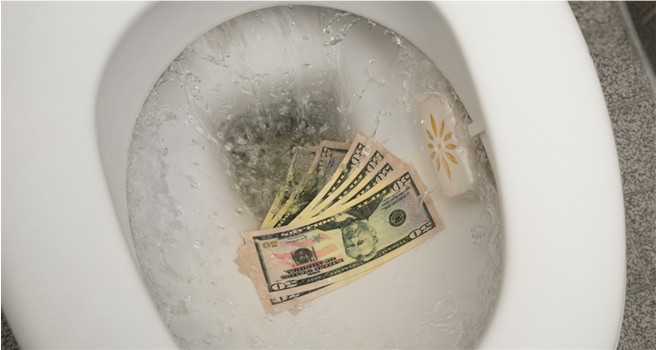 By Stella B. House, Attorney-at-Law, PSC
MANCHESTER, KY (June 19, 2022) - I was told that someone needs to address the fact that the Clay County Kentucky Public School athletes and cheerleaders are messaging and approaching small business owners and shops asking for donations while the Clay County Board of Education (the "Board") is wasting millions of dollars of taxpayer money on relocating the Hoskins Cemetery (the "Cemetery") and expanding the Clay County High School ("CCHS") athletics facilities and parking lot.
Recently, a Manchester Enterprise article stated that delays caused by the litigation over the future of the Cemetery has cost the Board six (6) MILLION dollars.
I recently sent two (2) Open Records Requests to the Board in an effort to confirm the exact amount of money being spent on this project and the source of it.
If the Board has six (6) MILLION dollars to spend on the delays caused by the lawsuits against it regarding the relocation of the Hoskins Cemetery, on which of the following options do you think the CCBOE should spend that $6M:
More academic options for students, including special needs and vocational students?
More support for students involved in school academics and sports so that students no longer need to request donations or sell advertising, candy, donuts, magazines, etc?
Improvements to school buildings & classrooms?
Raises for teachers, teacher's aides, custodians, and bus drivers?
Establishing college scholarships for college-bound high school Seniors with high academic achievement?
Relocating the historic 125 year old .379 acre Hoskins Cemetery for sports-related improvements at CCHS?
I will start by saying that I attended Clay County Public Schools and have purchased advertisements in the CCHS year books, purchased paid seating for CCHS football games, donated items to numerous auctions being hosted by cheerleaders, and donated money to CCHS, Clay County Middle School, and Clay County Elementary Schools' athletes and cheerleaders over the years during which I have been a small business owner here in Clay County.
I made these contributions and donations because I thought the Clay County Public School System could not afford to support these organizations.
As a small business owner, however, I now agree with the statements I am hearing from other small business owners recently.
One such small business owner said:
"I know I haven't said much, but I support you in this. I don't agree with their ideas or plans. … [A]s a store owner, I have to sit back silently not to hurt my business."
Yet, parents and their Clay County Public School athletes are asking small businesses to support their cheerleading squads and sports teams regularly. The general public sentiment among local small business owners seems to be that the Board should utilize some of the money it is wasting on relocating the Cemetery and fund these Clay County Public School athletes instead of sending them door-to-door to ask small business owners to support them.
Blaine Price, who doesn't reside in Clay County and can speak freely on this subject agrees with this sentiment. He said, "School kids also hit their families up for donations or to buy products to raise those funds. There is a lot of pressure on the families to make the kids not look like underacheivers in terms of raising money. Can the families of Clay County really afford to subsidize the school system and it's various programs? I'm speaking from experience here. My granddaughter hits me up constantly."
Another local business owner said, "This is ridiculous. Why can't the Board put the parking lot on the other side." When I mentioned that the estimated cost to relocate the Cemetery exceeds a million dollars, this local business owner was dismayed and shocked. He said, "The Board needs to spend that money to hire teachers who can teach the students vocational skills. I run a local business and cannot hire qualified employees to help me when the students should be getting the needed training and learning the needed skills at the local vocational school." He also said, "How many CCHS students have gone on to play sports professionally. The Board needs to spend this money to teach these students job and life skills - not spend millions of dollars to expand an athletic facility when they cannot fill the bleachers or seats in the gymnasium already."
###