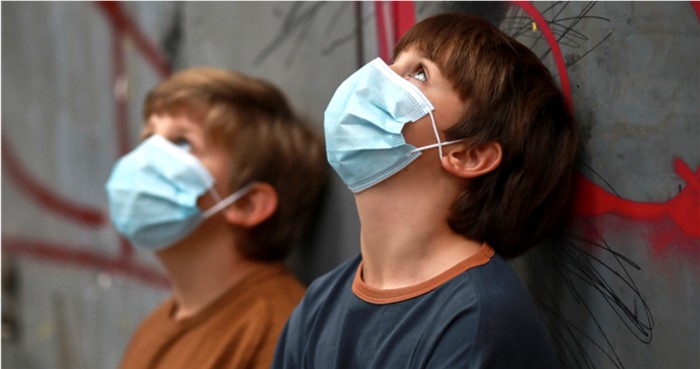 Children, masked and scared (Stock photo)
FRANKFORT, KY – Attorney General Cameron on Tuesday, August 16, 2022 urged the Jefferson County Board of Education (Board) to end the mask mandate for Jefferson County Public Schools (JCPS). On July 22, 2022, JCPS announced a mask mandate that applies to everyone who enters a JCPS building or bus.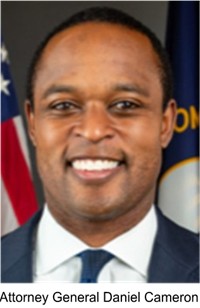 "JCPS has instituted a universal mask mandate for all school children and everyone who steps foot in a JCPS building or bus," said Attorney General Cameron. "This policy places unnecessary strain on teachers and hinders the development of our children, and we've asked the Board to end the mandate."
Attorney General Cameron's letter notifies the Board that his office is evaluating whether JCPS has the authority to impose health policies, like a mask mandate, and urges the Board to end the mandate as it harms children, burdens teachers, and is bad public policy.
The letter explains the harm mask mandates inflict on children in educational settings and cites a Brown University study that found "COVID-related rules, including masking, led to a 23% dive in children's general cognitive development."
The letter also notes that the undue burden of enforcing a mask mandate does not incentivize teachers to continue the formidable task of preparing our children for the modern world. Attorney General Cameron writes, "72% of teachers 'are at risk of leaving their jobs soon' and... social distancing, masking, and raging inflation are not providing them a reason to stay."
Last, Attorney General Cameron explains that instituting a mask mandate is bad policy as the effectiveness of masking is unclear and does not adequately justify the developmental harms attributed to mask mandates.
To view a copy of the letter, click here.
###