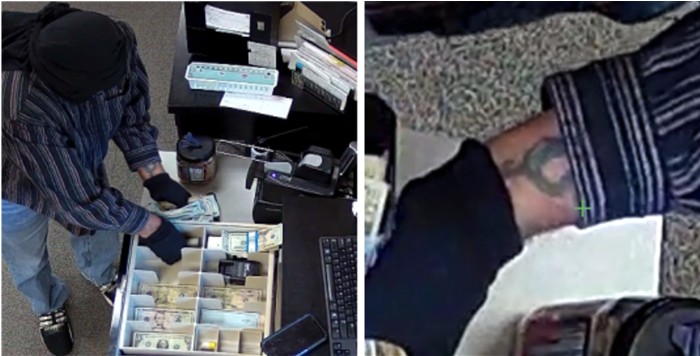 HAZEL, KY (September 1, 2022) – The Kentucky State Police is reporting that KSP Post 1 is currently investigating the report of a robbery at The Murray Bank in Hazel, KY.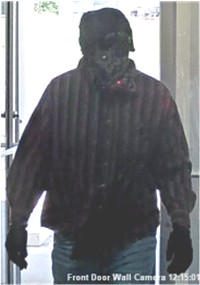 The suspect is described as a white male, approximately 6 feet tall, last seen wearing a stripped long sleeve shirt and blue jeans.
The suspect was last seen traveling southbound toward Tennessee.
Screenshots pictured were retrieved from the bank security system, including an image of a tattoo on the suspect's left wrist.
Anyone with information regarding this incident or the identity of the suspect is asked to contact Kentucky State Police, Post 1 at 270-856-3721 or anonymously at 1-800-222-5555.
Citizens may also report tips anonymously through the KSP app. The app is available for iPhone, iPad and Android applications and can be easily downloaded free of charge through Apple and Google Play stores.
# # #