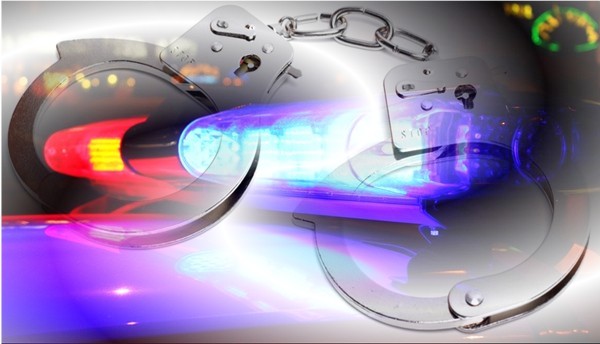 MONTICELLO, KY - The Wayne County Sheriff's Office is reporting that: According to Sheriff Tim Catron the Sheriff's Office K-9 Narcotic/Drug Interdiction Team has made another drug trafficking arrest after a vehicle traffic stop.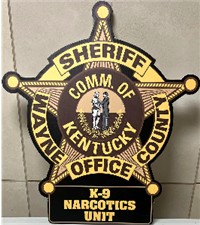 On September 13, 2022, Deputies James Barnett and Derek Dennis were assigned to East Kentucky Highway 92 for drug interdiction patrol.
At approximately 10:45 P.M the Deputies observed a vehicle traveling on East Kentucky 90 that became a point of interest to them after verifying the vehicles registration plate was canceled.
Once the traffic stop was conducted the Deputies realized the driver was known to the Sheriff's Office as possibly being involved in illegal narcotic sales.
After consent to search the vehicle was obtained the Deputies located and seized:
Approximately 5.89 ounces of suspected Methamphetamine
A crushed-up orange tablet suspected to be Suboxone
Multiple syringes
Multiple plastic baggies
A set of digital scales
These items were consistent with the illegal sales of narcotics and were in different locations inside the vehicle.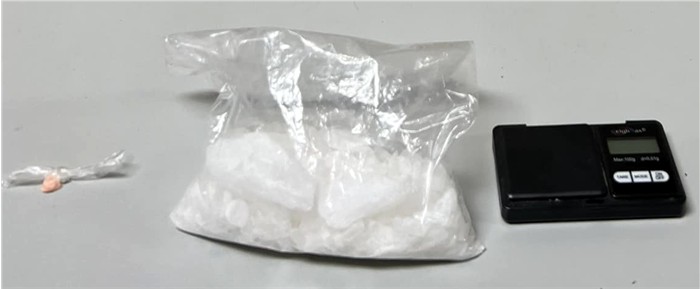 Both the driver and passenger were questioned about the seized items with the driver stating everything belonged to her.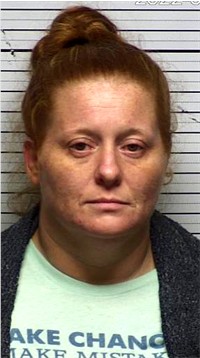 Deputy Barnett charged and arrested Bobby L. Goff age 42 (right) of Somerset, KY.
Bobby Goff was charged with
Trafficking in a controlled substance-1st degree (greater than or equal to 2 grams of Methamphetamine),
Possession of a controlled substance-2nd degree (drug unspecified)
Possession of drug paraphernalia
Driving on a DUI suspended operator's license
No registration plate
Failure of non-owner to maintain required insurance
This individual was lodged in the Wayne County Detention Center.
Photo of the accused is courtesy of the Wayne County Detention Center.
Photo of seized contraband from the Wayne County Sheriff's Office
Deputies Barnett and Dennis were assisted at the scene by Deputy Brad Tucker.