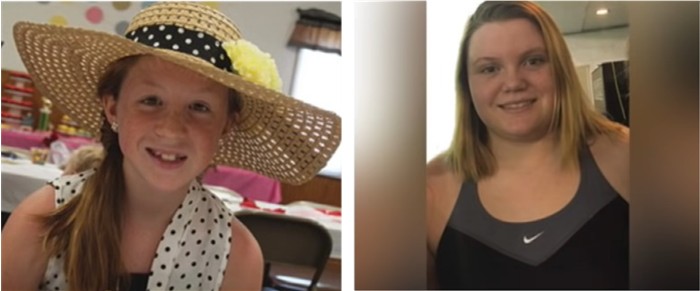 Abigail Williams and Liberty German
By CCN Staff
Carroll County, IN (October 29, 2022) - 5 years, 8 months and 15 days after their original disappearance on February 13, 2017, multiple news outlets are reporting that an arrest has been made in connection with the murders of Abigail Williams and Liberty German. This arrest occurred yesterday October 28, 2022. Have the Delphi Murders finally been solved?
Numerous people have been questioned and several theories have developed since the horrific double murder took place. Social media posts are already naming individuals who they think is in custody. ClayCoNews has been covering this story from the very beginning and would like to remind everyone that the arrested individual has not been publicly named by authorities and would urge everyone to use caution during times of speculation. An accused person is innocent until proven guilty in a court of law. A press conference is tentatively set for 10 AM Monday October 31st, 2022.
We will continue to provide updates as more information becomes available.
Some previous coverage can be found in the links below:
As We Approach the Five-Year Anniversary of the Abby and Libby Double Murder Investigation - ClayCoNews
Police Continue Working on Case as Four-Year Anniversary of the Abby and Libby Murder Investigation Approaches - ClayCoNews
Detectives in Indiana seeking Information with Double Murder Investigation - ClayCoNews
-END-