Kentucky's health plans giving thanks to safety net healthcare workers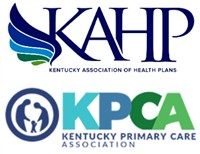 FRANKFORT, KY - Kentucky Association of Health Plans (KAHP), the trade association representing all commercial insurers and Medicaid managed care plans in the Commonwealth is working to backstop rural health clinic workers hard hit by flooding that ravaged many counties in eastern Kentucky in July and August.
KAHP has announced a grant of $200,000 this Thanksgiving week to the Kentucky Rural Health Collaborative, a fund created by the Kentucky Primary Care Association (KPCA).
The KAHP donation is dedicated for healthcare workers who have had their homes destroyed or damaged so that they are able to purchase everyday appliances for their residences.
"Kentucky health plans are very committed to a strong rural healthcare system," said Tom Stephens, Executive Director of Kentucky Association of Health Plans. "Community health centers, rural health clinics, and primary care center workers are the backbone of the rural health safety net. Over the last decade, our partners have made millions in investments to improve rural networks. The 1,000-year flood event of the summer has only strengthened our resolve to ensure providers have what they need to rebuild their lives and continue to serve their communities," continued Stephens.
Rural Health Collaborative funds have been aiding frontline medical workers with food, temporary housing and permanent accommodations, and water and mold mitigation.
"Healthcare providers in eastern Kentucky continue to do amazing work in very difficult circumstances," said Molly Lewis, KPCA Chief Executive Officer. "We're proud of the resolve and heroism of our members in the region. Their commitment is inspiring, and it is great to know that health plans have their backs."
KAHP and its partners have made over $2M in cash and in-kind donations to relief efforts for eastern Kentucky.
About Kentucky Association of Health Plans
Kentucky Association of Health Plans is the trade organization representing Kentucky's health insurance community. KAHP is a leader on issues that strengthen the accessibility, value, and quality of healthcare in the Commonwealth. Members include Aetna, Anthem, CareSource, Humana, Passport Health Plan by Molina Healthcare, UnitedHealth Group and WellCare. For more information visit: www.kahp.org or follow @kyhealthplans on Twitter.
About Kentucky Primary Care Association
The Kentucky Primary Care Association was founded in 1976 as a not-for-profit 501(c)(3) corporation of community health centers, rural health clinics, primary care centers, and all other organizations and individuals concerned about access to health care services for the state's underserved rural and urban populations. For more information visit: www.kpca.net
PHOTO - The Kentucky Primary Care Association has been aiding health clinics and their workers around E. Kentucky with critical supplies via the Kentucky Rural Health Collaborative. (Credit: KPCA)