PINEVILLE, KY - The Bell County Sheriff's Department is reporting that recently, the Clear Creek Bible College became aware of an incident on campus involving one of their students and criminal behavior.
After reviewing the incident, college authorities contacted Sheriff Mitch Williams to begin an investigation regarding sexual offenses that are alleged to have taken place.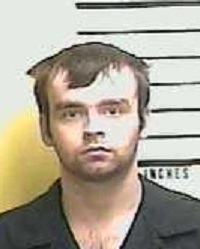 Sheriff Williams and Chief Deputy Jared Smith conducted the investigation which determined that on December 29, 2022, 21-year-old Cole Birkhimer of Pineville, KY subjected a female juvenile (less than 16 years old) to a video of a sexual nature after sending it to her through an electronic device.
Birkhimer was arrested on Wednesday, January 18, 2023 and transported to the Bell County Detention Center.
Cole Birkhimer was charged with:
Sexual Abuse - 1st degree
Prohibited Use of an Electronic System to Procure a Minor/Performance Sex Offense
This individual was lodged in the Bell County Detention Center where he is currently being held on a $250,000 cash bond.
Photo of the accused is courtesy of Bell County Detention Center.