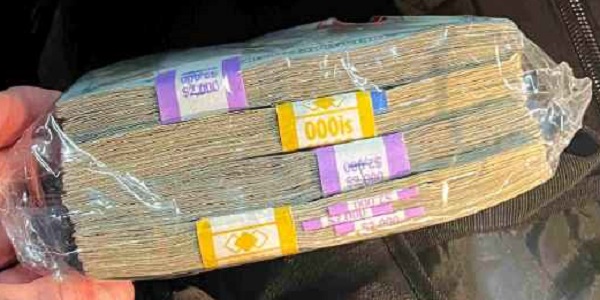 LONDON, KY (February 16, 2023) - Laurel County Sheriff John Root and London City Police Chief Chuck Johnson announce that: On Tuesday, February 7, 2023, Laurel County Drug Interdiction Task Force members contacted Tyson Mitchell age 50 of Louisville, KY at the 49er Fuel Center.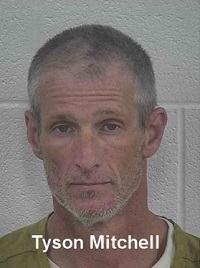 Officers recognized Mitchell from a prior contact and knew that he was operating on a suspended license.
Officers approached Mitchell and discovered him to be in possession of a large amount U.S. Currency.
During the investigation Mitchell appeared nervous and offered inconsistent statements regarding the origin of the cash.
Tyson Mitchell was lodged in the Laurel County Detention Center for Operating on a Suspended License.
Later on the morning of February 7, 2023, Detectives of the Laurel County Sheriff's Office made contact with the Louisville Metro Police Dept. in an attempt to ascertain the origin of the cash.
Detectives were able to confirm that the cash was part of a $128,000 theft from Leland Mitchell of Louisville, reported February 5, 2023.
Leland Mitchell is the 90 y/o father of Tyson Mitchell.
On February 10, 2023 Laurel County Sheriff's personnel were able to return $90,900 to Leland Mitchell.
The elder Mr. Mitchell advised deputies that the $128,000 represented his life's savings and he removed the money from a Louisville bank to re-invest it.