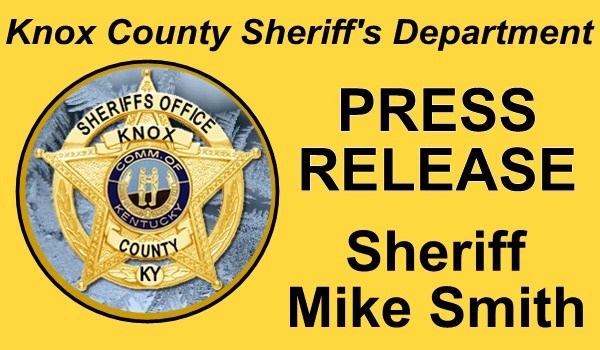 BARBOURVILLE, KY - The Knox County Sheriff's Department is reporting that on Wednesday, March 1, 2023, at approximately 2:05 P.M., Knox 911 Dispatch received a call with the caller stating that he was armed and about to enter Central Elementary School. The school was quickly notified and went into Lock Down Mode.
Knox County Sheriff Mike Smith along with several Deputies, including School Resource Officers, immediately responded to the school and began searching the premises for a possible shooter.
Barbourville City Police Officers and KSP Troopers also responded and became involved, the school was cleared in a matter of minutes.
Just to be safe, Knox Central High School also went into Lock Down Mode.
Once the school was cleared and children and staff were safe from the threat, an investigation was initiated to identify and arrest the caller.
It was determined that the call was a hoax and there was no shooter at the school.
The telephone number was determined to have originated from a location outside the state of Kentucky.
The investigation is continuing in an attempt to identify the caller.
Sheriff Smith was pleased and complimentary with the rapid response of all police agencies involved as well as the cooperation between law enforcement and school officials.
The main goal of everyone involved is to protect the students keeping them from harm by creating a safe environment at all Knox County Schools.