LONDON, KY (April 7, 2023) - Laurel County Sheriff John Root is reporting that: Laurel Sheriff's Deputy Josh Velasco along with K-9/shift Sgt. Gary Mehler arrested Glenn Allen Centers age 66 of Hinkle St., Corbin on Thursday night April 6, 2023 at approximately 8:27 PM.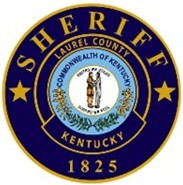 The arrest occurred in a business parking lot off Highway 770 approximately 10 miles South of London after deputies were dispatched to a complaint of a male subject that appeared to be passed out in his vehicle.
Upon arrival at the scene, deputies located a male subject apparently passed out in a vehicle there at the business parking lot.
An investigation was conducted and the occupant was determined to be under the influence.
In addition, during the investigation deputies located a glass pipe containing a white crystal substance believed to be Methamphetamine. The occupant stated that it was Methamphetamine and that he had smoked some earlier in the day.
Glenn Allen Centers was charged with:
Public intoxication – controlled substances
Possession of drug paraphernalia
Possession of a controlled substance – first-degree – first offense – Methamphetamine
This individual was lodged in the Laurel County Correctional Center.
Photo of accused attached is courtesy of the Laurel County Correctional Center.