BARBOURVILLE, KY - The Knox County Sheriff's Department is reporting that on April 11, 2023, Knox County Sheriff Mike Smith arrested Ryan J. "0pie" Taylor age 28 of Gray, KY at a residence on Lynn Camp Hollow Road in Gray.
Ryan Joseph Taylor had been avoiding capture by police for several days.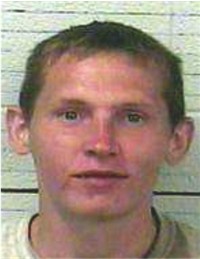 Taylor was wanted on two Knox County Arrest Warrants for:
Burglary-1st Degree
Theft by Unlawful Taking or Disposition- Firearm
Theft by Unlawful Disposition From Building-over $1,000
Possession of Fire Arm by Convicted Felon
Fleeing or Evading Police-2nd Degree and Menacing.
These arrest warrants were the result of Knox County Deputies investigations into Burglary and Theft complaints in the Gray area.
Taylor was also wanted on two Whitley County Bench Warrants for failure to appear on charges of:
Theft by Unlawful Taking
Forgery-2nd Degree
Criminal Possession of Forged Instruments
Receiving Stolen Property
Contempt of Court
Additionally, Taylor was wanted on a Laurel County Bench Warrant for charges of:
Fleeing or Evading Police-2nd Degree
Public Intoxication/Controlled Substance
Criminal Mischeif-2nd Degree
This individual was lodged in the Knox County Detention Center.
Photo of the accused courtesy of the Knox County Detention Center.
Sheriff Smith was assisted by Deputies at the scene.