FRANKFORT, KY – Attorney General Cameron announces that a federal court has dismissed the challenge to House Bill 3—the Humanity in Healthcare Act—brought by Planned Parenthood and EMW Women's Surgical Center.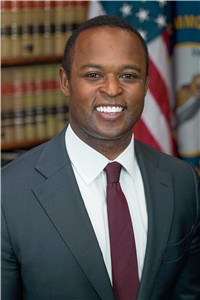 One of the most comprehensive pieces of pro-life legislation in the Commonwealth's history, the Humanity in Healthcare Act is now fully in force and is the law of Kentucky.
The dismissal of the challenge to HB 3 follows a ruling by the United States Court of Appeals for the Sixth Circuit. The Court ordered that the district court's rulings questioning HB 3's legality are no longer binding and lifted the district court's injunction preventing full enforcement of the law.
General Cameron released the following statement:
"Our laws should reflect our values. Kentuckians across the Commonwealth have repeatedly sent pro-life representatives to Frankfort to protect the health and safety of mothers and unborn children. That's exactly what the General Assembly did in 2022 with House Bill 3. I always have and always will stand strong in defense of our pro-life legislation. And because of my office's work, every word of the Humanity in Healthcare Act is now law."
View the court ruling here.
###