FRANKFORT, KY – To ensure emergencies and calls for service continue to be answered, the Kentucky State Police (KSP) is recruiting Kentuckians to apply to become KSP telecommunicators to serve as a 'hero behind the headset.'
Recently, Gov. Andy Beshear raised the annual salaries for telecommunicators by more than $8,000 and gave KSP telecommunicators the ability to receive an annual $3,100 training stipend. KSP telecommunicators now receive a starting salary of more than $41,000 annually.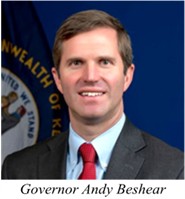 "For our state to continue being a national leader in public and officer safety, it takes all of us working together to support our public safety professionals and build a more secure Kentucky," said Gov. Beshear. "The Kentucky State Police is a key part in of this endeavor, and its telecommunications are essential front-line workers and crucial members of Team Kentucky to whom we owe a debt of gratitude."
KSP telecommunicators handle dispatch duties for Kentucky state troopers, commercial vehicle enforcement officers, conservation officers and other emergency service agencies as needed. In 2022, telecommunicators answered over 622,000 calls resulting in more than 396,000 requests for assistance.
KSP Commissioner Phillip Burnett, Jr. says telecommunicators are the backbone for emergency responders, and the agency needs at least 49 individuals to join Team Kentucky to provide critical assistance and assurance to their neighbors and loved ones.
"Our telecommunicators provide a lifeline between the public and first responders during times of crisis," said Commissioner Phillip Burnett, Jr. "It's an extremely rewarding job, and I encourage individuals who want to make a difference in their community to apply to become a telecommunicator."
The requirements to become a KSP telecommunicator include:
Must be a High School Graduate
Excellent communication skills
Ability to multi-task
Ability to handle highly stressful and challenging conditions
Handle flexible work schedules, including nights, weekends and holidays
Ability to learn and adapt, especially in areas of technology
For more information about a telecommunicator career with KSP, visit the Kentucky Personnel Cabinet's website or contact your local KSP post.
The Beshear-Coleman administration's top priority is the safety of all Kentuckians. The Governor's public safety actions are creating safer communities and a better Kentucky now and into the future.
Since taking office, Gov. Beshear has awarded almost $8 million in grant funding to assist state and local law enforcement agencies in purchasing the tools and resources that will not only allow them to protect Kentucky communities but will also ensure their safety as they stand on the front lines every day.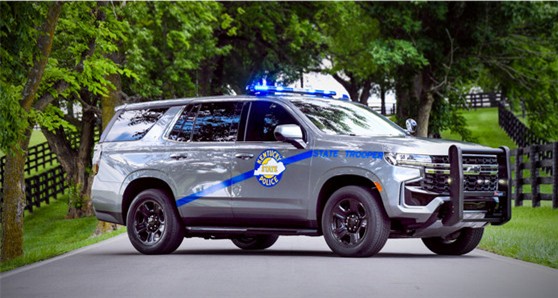 In February of this year, Gov. Beshear and the KSP welcomed 103 cadets, the largest starting class since 2014, to the state police training academy. Due to the recent $15,000 salary increase for KSP sworn personnel and tireless efforts from the recruitment branch, sworn numbers for the agency have increased. KSP now employs 899 troopers, which is an increase of approximately 22% from 736 troopers in Nov. 2021.
In April 2022, the Governor signed legislation he championed the previous year that funds a $15,000 raise for all troopers and a starting pay increase for sworn officers from $37,887 to $55,888 annually. In signing Senate Bill 209, Gov. Beshear established paid vacation, sick leave and holiday pay, as well as enhanced health insurance contribution payments for retired KSP troopers and commercial vehicle enforcement officers.
Also, as the Governor recommended in January 2022, $12.2 million was included in the state budget for KSP to purchase body cameras, which is the first time in the commonwealth's history that funding has been allocated for this much-needed expense. Earlier this year, KSP demonstrated the new recording system, which will be distributed to approximately 780 sworn personnel.
# # #