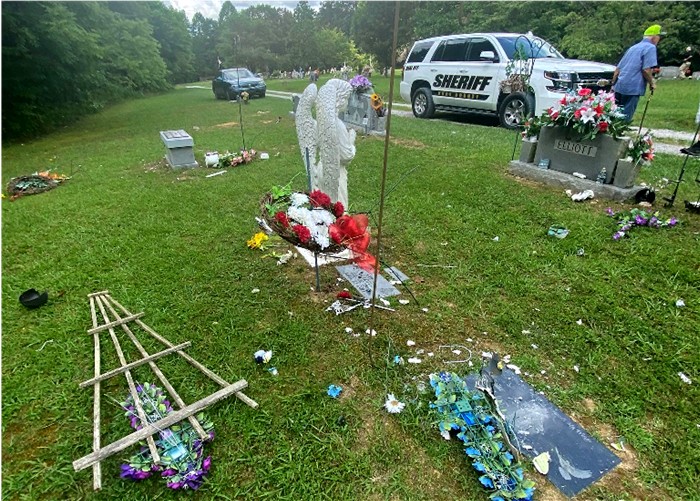 GRAY, KY - The Knox County Sheriff's Department is reporting that: On Thursday morning July 20, 2023, the Sheriff's Department received a vandalism call at the Gray/Cox Cemetary in Gray, KY.
According to a press release from the the Knox County, KY Sheriff's Department, once on scene, Deputy Sam Mullins, Deputy Pat Alford, and Sheriff Mike Smith observed several urns, headstone/grave memorial decorations, and stands that had been destroyed, causing thousands of dollars in damage.
Through the following investigation, an individual has been charged with:
Criminal Mischief - 1st degree exceeding over $1,000
No name or any other information was given in the press release.
SOURCE AND PHOTO: KNOX COUNTY KY SHERIFF'S DEPARTMENT PRESS RELEASE