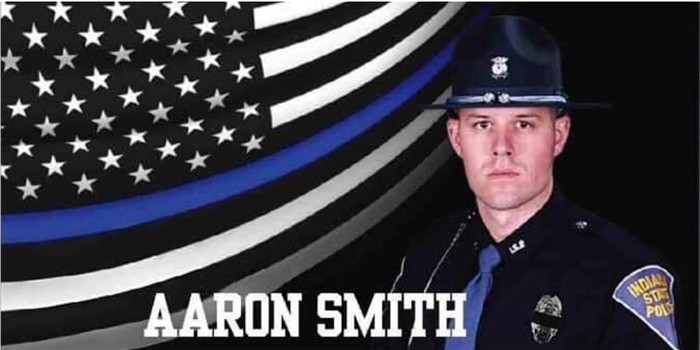 BARGERSVILLE, IN - An event to honor the life of Trooper Aaron Smith is happening this Sunday, July 30, 2023 in Bargersville. The celebration of life will include several opportunities to join others for a workout, followed by ceremony to honor Trooper Smith and his family. The funds raised will directly support Trooper Smith's wife and family.
Trooper Smith was passionate about serving his community in several capacities, and he was passionate about working out at the gym with his wife. This event will take place at the gym where Trooper Smith spent time physically preparing for his roles both as an Indiana State Trooper and a member of the Indiana National Guard.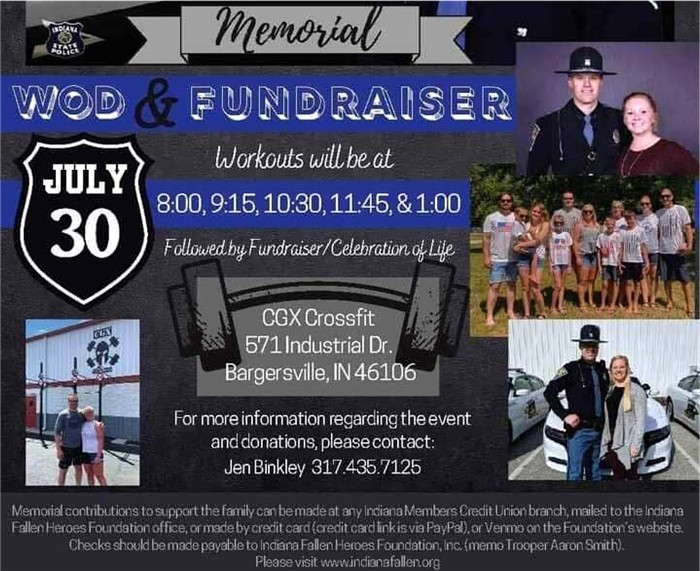 The community is invited to attend this event, participation in a workout is not required. The celebration of life is expected to begin at approximately 1:45 p.m. Information about workout times can be found in the pictured flyer.
This information is being sent on behalf of CGX Crossfit, 571 Industrial Drive, Bargersville, IN 46106. Questions about the event should be directed to Jen Binkley at 317-435-7125
Information about contributing a monetary donation can be found at www.IndianaFallen.org
RELATED: Two Males from Sikeston, Missouri and a 15-year-old Female, listed as a Missing Person taken into Custody after Indiana State Police Trooper Struck and Killed during Pursuit of Stolen Vehicle in Hendricks County