BARBOURVILLE, KY - According to the the Knox County, KY Sheriff's Office, on Friday morning August 18, 2023, the Sheriff's Office received a call in regard to a disturbing video posted to social media of two male subjects harming a cat.
After reviewing the video, Deputies Jesse Smith and Lt. Sam Mullins determined an individual in the video was identified by his tattoos.
One of the two males, 20 year-old Gabriel Messer of Barbourville, had been arrested by Deputy Smith on Tuesday, August 15th, 2023 for:
Criminal abuse - 2nd degree
Messer was still in custody for for that offense which was involving a juvenile.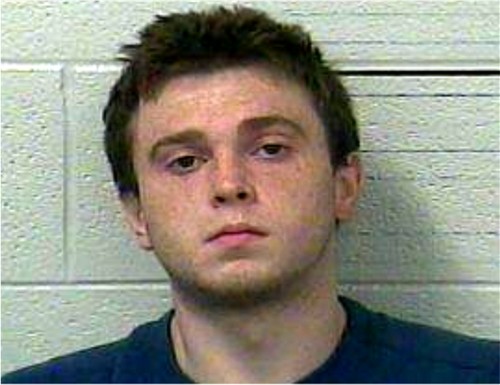 Gabriel Messer
The deputies went to the Knox County Detention Center and spoke with Messer confirming the tattoos were his.
Messer stated that he stabbed the cat, but that it was the idea of the juvenile, who claimed he was going to kill the cat and wanted to "put it out of its misery."
The deputies then went to the juvenile's residence for an interview and he blamed Messer for the incident.
It was determined that the juvenile was the individual filming and laughing in the video. He was arrested and transported to the Breathitt County Juvenile Detention Center charged with:
Torture of a dog or cat
Criminal mischief - 1st degree
Gabriel Messer, in addition to his current charge of criminal abuse - 2nd degree, was charged was additionally charged with:
Cruelty to animals - 2nd degree

Criminal mischief - 3rd degree
This individual is lodged in the Knox County Detention Center. He is being held on a $5,500 cash bond.
Photo of the accused is courtesy of the Knox County Detention Center.
The owner of the animal did state it was hers seen in the video.
Additional charges are possible as the cat's owner also stated she had other animals, one of which was a dog found stabbed in a similar manner behind her home in a creek.