ROANE COUNTY, TN – According to TBI: Special agents from the Tennessee Bureau of Investigation (TBI), working alongside investigators from the Rockwood Police Department, have arrested and charged a woman in connection to the shooting death of a four year-old girl.
At the request of 9th Judicial District Attorney General Russell Johnson, TBI agents joined the investigation into the death of Evangeline Gunter shortly after it occurred Sunday at a home in the 100 block of Airport Road.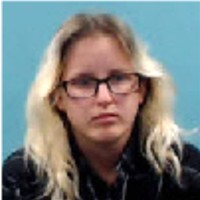 During the investigation, authorities determined Breanna Gayle Runions age 25, (DOB 10/27/1997) caused the injuries that led to the girl's death.
On Sunday, August 27, 2023 authorities arrested Runions and charged her with:
One count of First-Degree Felony Murder
One count of Aggravated Child Abuse
This individual was lodged in the Roane County Jail.
Photo of the accused is courtesy of the Roane County Sheriffs Office.
At the time of this release, Runions remained in the custody of the Roane County Jail on $1.5 million bond.
###