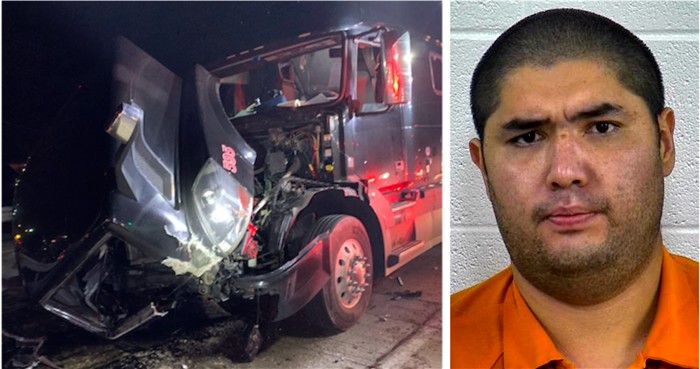 LONDON, KY - Laurel County Sheriff John Root is reporting that: Laurel Sheriff's K-9/shift Sgt. Gary Mehler arrested Bohodir T. Saitokhunov age 29 of Denver, Colorado on Thursday evening November 12, 2020 at approximately 7:10 PM.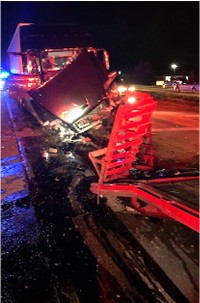 The arrest occurred on West Cumberland Gap Parkway at the intersection of American Greeting Card Road approximately 10 miles South of London while Sgt. Mehler was investigating an injury traffic crash there involving a tractor-trailer driven by this individual and a second vehicle, a pickup with a fifth wheel trailer.
Sgt. Mehler reported that the tractor-trailer had hit the gooseneck fifth wheel trailer pushing it inside the cab of the truck.
During the investigation Sgt. Mehler detected the odor of alcoholic beverages emitting from the driver of the tractor-trailer and conducted an investigation determining that he was under the influence.
Bohodir T. Saitokhunov was charged with:
Operating a motor vehicle under the influence – First offense
This individual was lodged in the Laurel County Correctional Center.
Photo of accused attached is courtesy of the Laurel County Correctional Center.
Photos of crash site provided by Sgt. Mehler.
Assisting at the scene was West Knox Volunteer Fire Department, Ambulance Inc. of Laurel County, London Laurel Rescue Squad, Laurel County Department of Public Safety, and Eco-Tech.