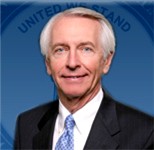 Motor vehicle exports up 43 percent during first 9 months; state expected to shatter export record
FRANKFORT, Ky. – Kentucky's auto industry is booming.  Gov. Steve Beshear has announced Kentucky motor vehicle exports are up 43.2 percent through the first three quarters of 2013. Kentucky exported more than $3 billion in motor vehicles during the first nine months, ensuring that 2013 will be a record year for the industry.
"This is great news for Kentucky," said Gov. Beshear. "We take great pride in the quality of our products, and the world is taking notice. The growing demand for Kentucky exports means more production, more jobs, more investment and, ultimately, a stronger economy here in the Commonwealth."
At the current growth rate, motor vehicle exports are expected to exceed $4 billion in 2013. The previous state record for annual motor vehicle exports was $2.7 billion last year. Kentucky's motor vehicle exports grew third fastest among major motor vehicle producing states.
This growth is due, in part, to a significant increase in motor vehicle exports to Saudi Arabia, which are up nearly 2,000 percent from $23.4 million in September 2012 to $469.7 million in September 2013. This increase makes Saudi Arabia the state's second largest motor vehicle export destination and Kentucky's ninth largest trade partner. Canada remains the top consumer of vehicles produced in the Commonwealth.
Overall, exports of Kentucky-made products and services are on pace to top last year's record of $22.1 billion. As of September, year-to-date export totals for the Commonwealth reached a record $18.4 billion, an 11.3 percent increase. Kentucky's percentage increase is second highest among the states and is well above the national average of 1.6 percent.
In addition to export growth in motor vehicles, aerospace products and parts (up 39.4 percent) and glass and glass products (up 127.8 percent) have accounted for much of Kentucky's export growth in 2013.
Kentucky's strong network of trade partners has aided companies across the Commonwealth in reaching global markets and promoting the Kentucky brand. In late 2010, Gov. Beshear created the Kentucky Export Initiative (KEI) to better facilitate international trade opportunities for Kentucky businesses. The Commonwealth achieved record export levels in 2011 and 2012.
KEI partners include the following: Kentucky Cabinet for Economic Development, World Trade Center Kentucky, Kentucky Association of Manufacturers, Kentucky Chamber of Commerce, Bluegrass Economic Advancement Movement, Kentucky Association of Economic Development, Kentucky Small Business Development Center, U.S. Commercial Service and Northern Kentucky International Trade Association. For more information on the Kentucky Export Initiative, visit www.kyexports.com
Information on Kentucky's economic development efforts and programs is available at www.ThinkKentucky.com. Fans of the Cabinet for Economic Development can also join the discussion on Facebook at www.Facebook.com/ThinkKentucky or follow on Twitter at www.Twitter.com/ThinkKentucky.