The Friends of KET Board, a statewide network of volunteers, traveled to the Capitol in Frankfort recently to thank state leaders for their support of KET.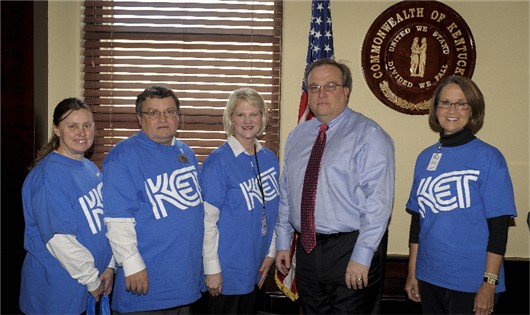 KET Friends Mr. and Mrs. John Burton, KET's Julie Schmidt, Senator Robert Stivers, and KET CEO and executive director Shae Hopkins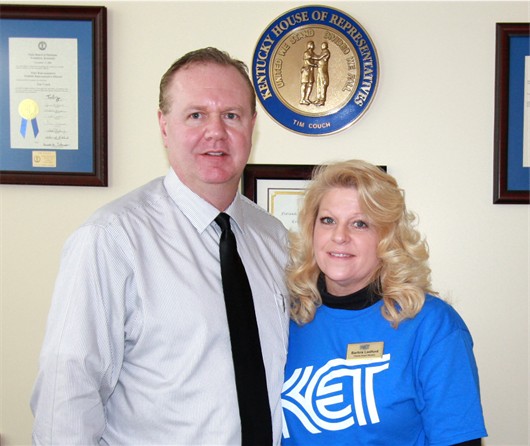 Tim Couch and KET Friend Barbra Ledford
Recognized as a leading public broadcasting network in the nation, KET provides educational programs and instructional resources to Kentucky's schools and classrooms.
KET is the national provider of GED preparation materials and workforce development skills for public broadcasting and other leading institutions.