3 Star Industries, Inc., a Carlisle, Ky.-based manufacturer of utility vehicle enclosures and windshields, recently donated new plexiglas windows for the Kentucky State Police crash trailer.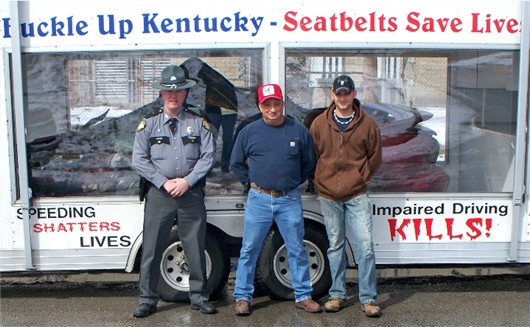 Shown left to right are: Tpr. David Jones, public affairs officer for KSP Post 6 in Dry Ridge, David Eubanks, co-owner of 3 Star and Matthew Eubanks, an employee of the company.
The crash trailer, which contains a wrecked vehicle from an actual crash, is a high visibility education tool used to promote highway safety at schools and special events throughout the state.