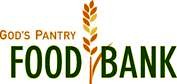 LEXINGTON, Ky. – Walmart has confirmed that it will be the title sponsor for the 1st annual Taste of Southeast Kentucky event hosted by God's Pantry Food Bank.
This year's inaugural event will be held at London's Community Center (529 S. Main Street) on October 16th from 5:30pm- 8:30pm and will feature live music, food and beverages from over 20 of the finest restaurants and beverage purveyors around Southeast Kentucky, a silent auction and lots of fun.
Walmart was approached this year to join us as part of this new Taste event and agreed without hesitation. "Walmart recognizes the vital role God's Pantry Food Bank plays in working on eliminate hunger in Kentucky. We partner with the Food Bank in this mission and are pleased to support his great event." Says Jeff Akers, General Manger of Walmart Distribution Center in London. "We know our support of the inaugural event will help God's Pantry Food Bank further accomplish its mission to end hunger in our community."
Even though title sponsorship for the event has already been secured, God's Pantry Food Bank CEO, Marian Guinn comments that, "There are many other opportunities available to interested parties that would like to support this great event, at the sponsorship level and other ways such as donating to the silent auction or joining as a food or beverage purveyor." "We are thrilled to, have the support of Wal-Mart as title sponsor for Taste of Southeast Kentucky and look forward to many others joining them in support of this great event that raises awareness about the fight against hunger in Southeast Kentucky."
Tickets for the 1st annual Taste of Southeast Kentucky will be on sale September 15 online at www.godspantryfoodbank.org and in person at area Cumberland Valley National Bank locations (for a complete listing please visit the Food Bank website).
For questions related to sponsorship, table sales, donations and items to support the silent auction, please contact Susie Basham, or 859-288-5332.