ATTENTION JOBSEEKERS:
Eastern Kentucky CEP will host a commercial trucking job fair on March 17. Check out the flyer for the details, and please share this post to your wall or with anyone you know who may be interested in a career in the trucking industry.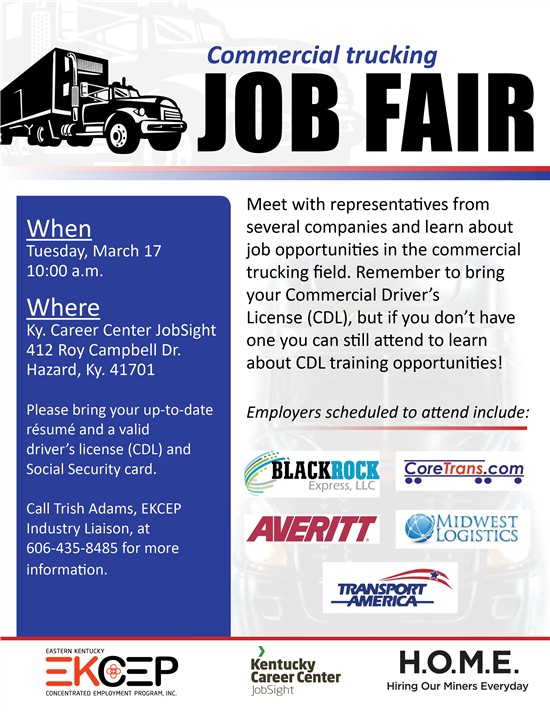 Below are the details about each employer:
Averitt Express - Drivers out of the Corbin & Ashland area & Diesel Mechanics needed in Louisville & Erlanger, KY
BlackRock Express - Wishing to Contract with Trucking Companies & Drivers to haul on the Route 23 corridor (Their recruiter is from Paintsville, KY)
CoreTrans & Transport America - Looking for those interested in going to work now. They are also offering training opportunities
Midwest Logistics - They are interested in hiring drivers for their London, KY terminal. They are also looking for others that are willing to relocate to Louisville & Erlanger, KY as well as Marysville & Lima, Ohio & New Castle Indiana, and other locations.
Lake Cumberland CDL Training will also be on hand to discuss their *CDL Training*