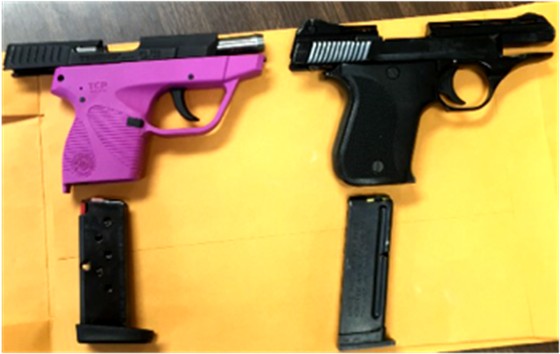 (Dewitt, Ky.) On April 30, 2015 at 7:40 a.m. Kentucky State Police, Post 10 Harlan received a call from the principal at Dewitt Elementary School.
Dispatchers were notified that two students brought two small pistols to school in their backpacks. Troopers from Post 10 were dispatched to the school.
Preliminary investigation indicates two brothers, a six year old and seven year old brought two handguns from their home onto the bus in their backpacks. While on the bus, the guns were shown to other students.One of the guns was loaded.
Once the bus arrived at the school, another student told a teacher and immediately the school went on lock down. The school personal retrieved both guns and contacted KSP.
Once troopers arrived at the school the lock down was lifted. Both students are charged with Possession of a Firearm on school property.
Knox County Social Services were also contacted and assisted.
Tpr. Kelly Farris also assisted at the scene
Case is still under investigation by Tpr. Jason Partin.