Laurel County, Ky. - Sheriff John Root is reporting that deputy Shawn Boroviak is investigating a single vehicle serious injury traffic crash which occurred on Russell Dyche Memorial Highway (KY 80), approximately 9 miles west of London on Thursday morning at approximately 9:50 AM.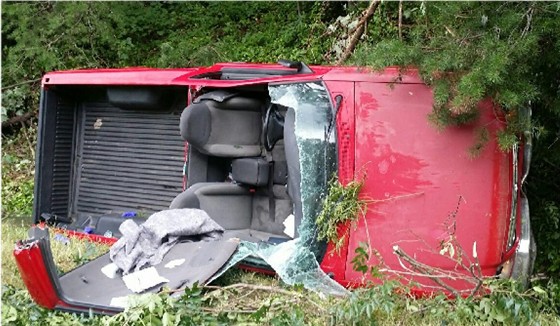 Deputy Boroviak reports that apparently a 2001 red colored Ford Ranger was traveling eastbound on Russell Dyche Memorial Highway when it traveled into the passing lane, ran off the road and struck an earth embankment causing the vehicle to roll over on its side. The vehicle came to rest off the roadway.
Deputy Boroviak conducted an investigation at the scene and learned that the driver of the vehicle stated that he takes medications and other street drugs including methamphetamine, heroin, and cocaine. The driver also stated that he had snorted two lines of methamphetamine last night.
The driver was identified as Lonny Chaney age 35 Of Stanford St., Science Hill, KY – he was treated at the scene and airlifted to U.T. hospital for treatment of serious injury.
The driver was charged with operating a motor vehicle under the influence – second offense; operating on suspended or revoked operators license; and other traffic violations, and cited to Laurel District Court since he was injured and being transported to a hospital in Tennessee for treatment.
Assisting at the scene was London Laurel County Rescue Squad, Ambulance Inc. of Laurel County, EMS, Colony Volunteer Fire Department, and PHI helicopter.
Photo attached of the crash site provided by Deputy Boroviak.