Laurel County, KY - Sheriff John Root is reporting that Deputy Shawn Jackson investigated a single vehicle injury traffic crash which occurred on Witt Road near the intersection of Hawk Creek Road, approximately 8 miles west of London early Sunday morning, September 6, 2015, at approximately 12:40 A.M.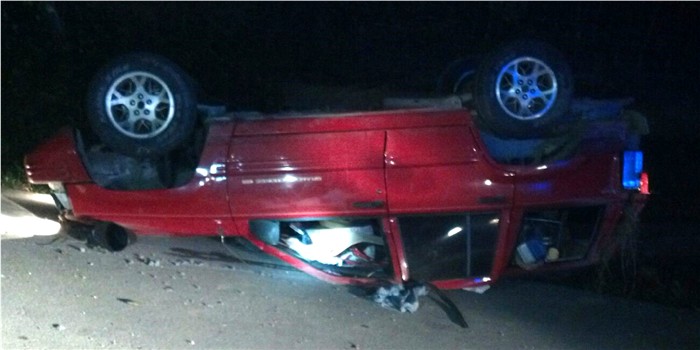 The investigating officer reports that apparently a 1996 red jeep Cherokee traveling at a high rate of speed attempted to turn from Hawk Creek Road onto Witt road and ran off the right side of the road striking a ditch and earth embankment, spinning 180° around and then turned over onto its top sliding another 55 feet.
The driver had a seat belt on and bystanders assisted removing her from the vehicle. The driver was identified as Vickie Burkhart, age 39, of Ridings Mitchell Creek Rd., London.
The driver was transported to St. Joseph Hospital London by Ambulance Inc. of Laurel County.
Deputy Jackson determined through investigation that this subject was under the influence and cited her to Laurel District Court charging her with operating a motor vehicle under the influence.
Assisting at the scene was Deputy Tommy Houston, Fish and Wildlife Officer Rich Waite, Ambulance Inc. of Laurel County and Colony Volunteer Fire department.
Photo of crash site provided by Deputy Shawn Jackson.