Laurel County, KY - Sheriff John Root is reporting that Martin's Insurance Group is sponsoring "The Teddy Bear Project" as a community service to collect teddy bears to give to Laurel County Sheriff's deputies to carry in their patrol cars.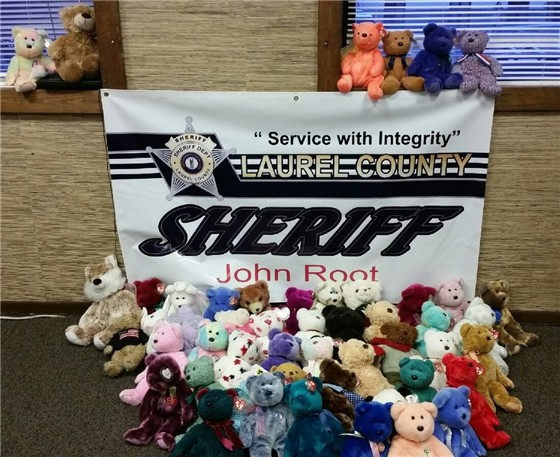 These teddy bears will regularly be used to comfort children that are involved in car accidents, domestic disturbances, and traumatic situations. Deputies have used teddy bears on numerous occasions in Laurel County to comfort children involved in serious incidents.
Martin's Insurance Group office located at 1105 West 5th St., London, KY, has collected a large number of teddy bears so far, and on Tuesday September 29, brought the bears to their new, temporary home at the sheriff's office.
Sheriff Root would like to thank the many area contributors who have donated to this worthwhile project, and Martin's Insurance group for sponsoring the collection.
Pictured are the bears that were delivered by representatives of Martin's Insurance Group.