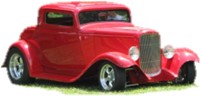 Manchester, KY - The Clay County Cruisers "Halloween Bash 2015" scheduled for this afternoon at the Rawlings Stinson Park in Manchester has been cancelled.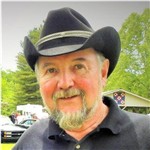 The Cruisers President Jack Roberts said "It is with great regret that the Clay County Cruisers are CANCELLING our Halloween Bash 2015 due to rain. At this late date in the year we will not reschedule a Rain Date, as it would likely be cancelled due to bad weather also.
However The Clay County Cruisers will do a "Trunk n' Treat" and give candy and toys to the kids.
This will coincide with the City's "Trick or Treat" date and time and will be in the Clay County Shopping Center parking lot beside Long John Silver's Seafood Restaurant beginning at 5:00 P.M. til 7:00 P.M. Saturday, Oct 31, 2015. We hope to see you there!"