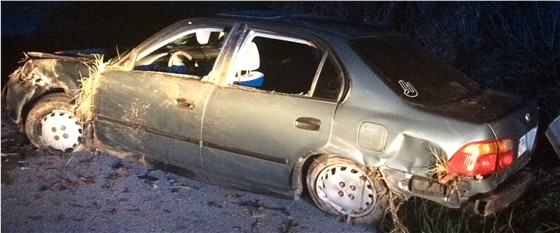 Laurel County, KY - Sheriff John Root is reporting that Sgt. Larry Parrott along with Deputy Tommy Houston arrested Ricky Vega, age 22, Gordon Hill Rd., Corbin on Thursday night, November 5, 2015, at approximately 10:15 PM.
The arrest occurred after a traffic crash which occurred off Rough Creek Road, approximately 5 miles east of London after deputies investigated a hit and run traffic crash where this subject allegedly fled the scene of the crash leaving an injured 17-year-old male juvenile at the scene.
Allegedly, this subject had been driving a blue colored Honda Civic at the time of the crash and fled the scene afterward. Through investigation, deputies determined who the driver of the motor vehicle had been.
This subject turned himself in to deputies and was charged with leaving the scene of an accident; wanton endangerment – second degree; and failure of non-owner operator to maintain required insurance – first offense.
This subject told deputies that he had been drinking prior to the traffic crash and fled the scene because he was scared. He had received head injuries and was apparently treated at Jellico Tennessee Hospital for those injuries.
Ricky Vega was lodged in the Laurel County Detention Center.
Photo of accused attached is courtesy of the Laurel County Detention Center.
Photo of crash site provided by Deputy Tommy Houston.